The attorneys at Ballard Spahr have just released word that The Federal Trade Commission and the U.S. District Court for the Middle District of Florida have entered a final judgment and settlement against a number of fraudulent timeshare resale companies who employed illegal telemarketing techniques to bilk individuals out of thousands of dollars.
The defendant contacted sellers via phone with a classic line: they already had buyers lined up and would just need an upfront fee to cover, in this case "earnest money deposits."
This particular scam charged owners up to $3,150 in advance fees; while assuring clients their sales would be reviewed and approved by the FTC. Needless to say, the timeshares were never sold and the scammers routinely denied demands for refunds. The fraudulent timeshare resellers used PO Boxes to receive their funds (another red flag) and operated under a number of names including:
National Solutions LLC

Country Wide Timeshares

Landmark Timeshares

Quicksale Propertys

VIM Timeshares
The defendants were charged with violating the FTC Act and the FTC's Telemarketing Sales Rule. The judgment permanently bans all defendants from ever working in timeshare again, and imposes a fine of more than $6 million dollars. The huge settlement speaks to the FTC's renewed dedication to the punishment of fraudulent timeshare resale operations.
While the FTC and regional district courts continue to fight timeshare resale scammers, it's ever more important for consumers to remain diligent in protecting themselves while selling their timeshare. Timeshare sellers should always work with a licensed real estate broker who specializes in timeshares and doesn't charge an upfront fee.
And don't just take their word for it. Scammers will tell you anything to get your money. It's up to you to do the research. Do they have current real estate licensing? Are they BBB accredited? Do they belong to any broker's groups? Do they have a real street address?
If you an answer "yes" all those questions, you're on the right track to finding a broker who can safely sell your timeshare. And remember, the most important lesson we can learn from stories like this is, never, ever pay in advance to sell your timeshare.
SOURCES:
http://www.jdsupra.com/legalnews/63-million-judgment-awarded-in-alleged-41576/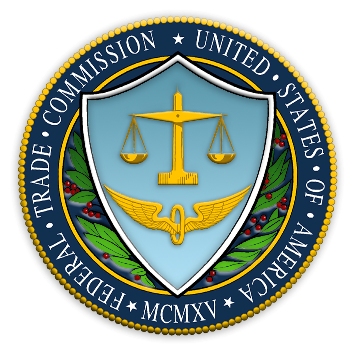 Under a settlement with the Federal Trade Commission, Albert M. Wilson, owner and manager of Vacation Property Services, Inc. has been permanently banned from the timeshare resale and rental business, and from all telemarketing. The settlement order also imposes a judgment of more than $4.2 million.
The case is part of the FTC's ongoing effort to crack down on scammers who use fraud and deception to take advantage of consumers in financial distress.
The settlement followed a court ruling that the company violated the FTC Act and Telemarketing Sales Rule (TSR) by misrepresenting the company's refund policy and the existence of potential buyers. The complaint also charged the defendants with calling hundreds of thousands of consumers whose phone numbers are on the FTC's Do Not Call Registry.
Vacation Property Services, Inc. was found to have made tens of thousands of unsolicited telemarketing calls to timeshare owners falsely claiming that they already had, or could quickly find, buyers for the owners' timeshares. Vacation Property Services demanded that clients pay a large up-front fee to facilitate the sale.
This case one again highlights the importance of choosing licensed and BBB accredited timeshare brokers to sell your vacation property.
The FTC goes on to offer the following stipulations for avoiding fraud and scams when attempting to sell your timeshare on the resale market:
Don't agree to anything on the phone or online until you've had a chance to check out the reseller. Contact the Better Business Bureau (www.bbb.org), state Attorney General (www.naag.org), and local consumer protection agencies (www.consumeraction.gov) in the state where the reseller is located. Ask if any complaints are on file.
Ask the salesperson for all information in writing.
Ask if the reseller's agents are licensed to sell real estate where your timeshare is located. If so, verify it with the state Real Estate Commission. Deal only with licensed real estate brokers and agents, and ask for references from satisfied clients.
Ask how the reseller will advertise and promote the timeshare unit. Will you get progress reports? How often? Ask about fees and timing. It's preferable to do business with a reseller that takes its fee after the timeshare is sold. If you must pay a fee in advance, ask about refunds. Get refund policies and promises in writing.
Don't assume you'll recoup your purchase price for your timeshare, especially if you've owned it for less than five years and the location is less than well-known.