Marriott Vacation Club®, Asia-Pacific Club Points
Explore Exotic Destinations Your Way and On Your Schedule, with Marriott's Club Points Program
Today's busy families and hectic pace of everyday life makes it hard for well-deserved R&R, adults and children alike! Well now, Marriott Vacation Club has the answer that will satisfy any schedule – Club Points! Asia-Pacific Club Points members have a unique, focused, way to travel some of the most exotic locations in the world. And, they enjoy the flexibility of going anywhere, anytime, using Club Points, the Club Connection, Marriott Reward Points, and can even exchange their points with Interval International, a leading exchange company with over 2000 resorts to choose from, as well as airlines, car rentals, and other travel amenities. 
How the Program Works
Use Club Points to travel to any of the Asia-Pacific Club destinations, or other options including:
6 Asia-Pacific Club resorts: Marriott Phuket Beach Club(Thailand), Marriott Mai Khao Beach club (Thailand), the Marriott's Ko Olina Beach club, the Marriott's Waiohai Beach club (Hawaii) and the Marriott's Grand Chateau (Las Vegas)
More than 25 Club Connection destinations such as Australia, China, Hong Kong, France, Hawaii, India, Indonesia, Japan, Singapore, Spain, Thailand, UAE, UK and Vietnam
More than 50 MVCI resorts and hundreds of Interval International affiliate resorts
Thousands of Marriott hotels, resorts and suites using Marriott Reward Points
Hundreds of cruises options with the world's most respected cruise line operators
Guided luxury excursions across the globe
Our Members have the added flexibility of saving Club Points for one year and even borrowing points from the next year's usage to create once-in-a-lifetime vacation experiences
When You Can Go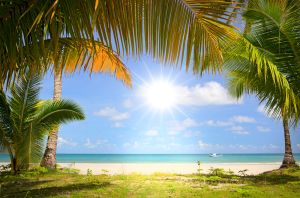 The choice is yours, so enjoy the flexibility and fun of long-term planning for that perfect vacation, to a last-minute getaway break you deserve:
Book a week stay at a Marriott Vacation Club, Asia-Pacific, at a resort destination up to 12 months in advance (13 months for higher levels).
Use our Club Connections network of resorts for a midyear getaway to exotic destinations
Take a quick getaway on less than 2 weeks' notice using our Member-exclusive, Express Breaks
Use Marriott Rewards® points for stays or for an upgrade at Marriott hotels worldwide
Choose Timeshare Broker Sales to Save
Whether you're ready to buy Marriott timeshare and enjoying Marriott Vacation Club Asia-Pacific Club Points, or if you've got any buyer questions, we're here to help. Timeshare Broker Sales is a licensed broker, members of the National Association of Realtors (NAR), and a BBB Accredited Business.