Myrtle Beach Timeshare Resales & Rentals
Timeshare Broker Sales is Recognized as  Preferred Resale Specialists for Marriott Vacation Club. We Can Help You Make Dreams Come Alive!
Located in the heart of South Carolina's Grand Strand, a 60 mile stretch of sandy Atlantic coastline, Myrtle Beach plays host to millions of vacationers every year. From wild water-sports to world-class golfing, there's something for every kind of vacationer in Myrtle Beach. In fact, Myrtle Beach is so popular its namesake beach has earned the title of the No. 1 Family Beach in America!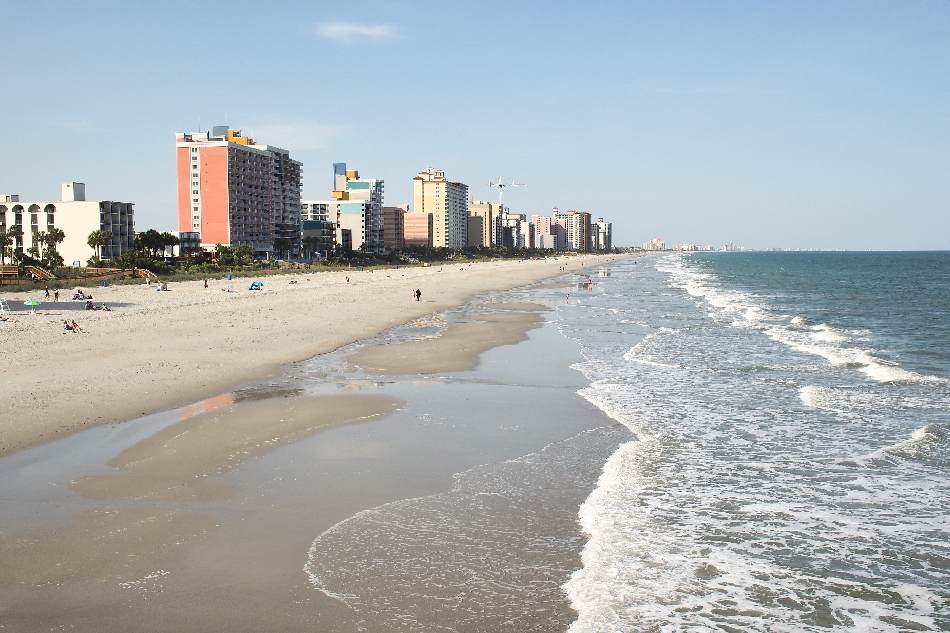 Myrtle Beach Timeshares
Owning a timeshare in Myrtle Beach is a great way to experience all that this fabulous coastal city has to offer year after year. Because it's such a highly-desirable vacation destination, owners have their choice of hundreds of timeshare options. This vibrant beachside city in the heart of the Grand Stand beckons vacationers from all over the globe. In fact, Myrtle Beach timeshares are among the top 10-requested timeshare resale and rental destinations in the world.
Seamlessly marrying a romantic seaside landscape with contemporary attractions and family-friendly fun, Myrtle Beach strikes the perfect balance of relaxation and excitement for a complete vacation escape. With a Myrtle Beach timeshare, owners can return again and again, making this unique seaside retreat their family-friendly home away from home. There are hundreds of ways to enjoy Myrtle Beach, every year.
Family Friendly Attractions
Myrtle Beach is home to a number of family-friendly attractions. From thrilling amusement parks like Family Kingdom to refreshing water-parks there's family-friendly excitement at every turn in Myrtle Beach.
Families also enjoy exploring one of the numerous area museums or catching a flick at one the area's many movie-theaters, including an IMAX 3-D Theater. Outdoor enthusiasts and families alike love Myrtle Beach for its tours and sightseeing; including day-trip cruises along the Intracoastal Waterway.
Myrtle Beach Golf
Myrtle Beach is one of the most highly-regarded golfing destinations in the United States. With easy access to the Grand Strand's more than 100 golf-courses designed by world-class architects like Pete Dye, Tom Fazio and Robert Trent Jones Sr., Myrtle Beach golf is one of the reasons timeshare owners delight in the opportunity return to the region year after year.
Nightlife and Entertainment
When the sun goes down, Myrtle Beach lights up; this vibrant resort city is home to a number of unique nightclubs, bars, lounges and dining opportunities. From live shows to thumping dance-clubs Myrtle Beach thrives at night.
Dining in Myrtle Beach
With more than 2,000 restaurants to choose from, Myrtle Beach has something to satisfy every palate. From fresh-caught seafood eaten al-fresco to larger-than-life steakhouses, themed-restaurants, fabulous low-country fare and lots of international cuisine, it could take a lifetime just to sample all of Myrtle Beach's culinary offerings.
Myrtle Beach Bike Week
Thousands of motorcycle enthusiasts buy timeshare in Myrtle Beach during annual Bike Week. Those who don't own timeshare in the area but would like to revel in the festivities find it particularly convenient to rent timeshare for Myrtle Beach Bike Week. These annual motorcycle rallies draw thousands of bikers every year.
In short, whatever your vacation desires, you'll satisfy them in Myrtle Beach. And a Myrtle Beach timeshare makes it possible for you to explore this beloved region year after, making romantic Myrtle Beach your home away from home.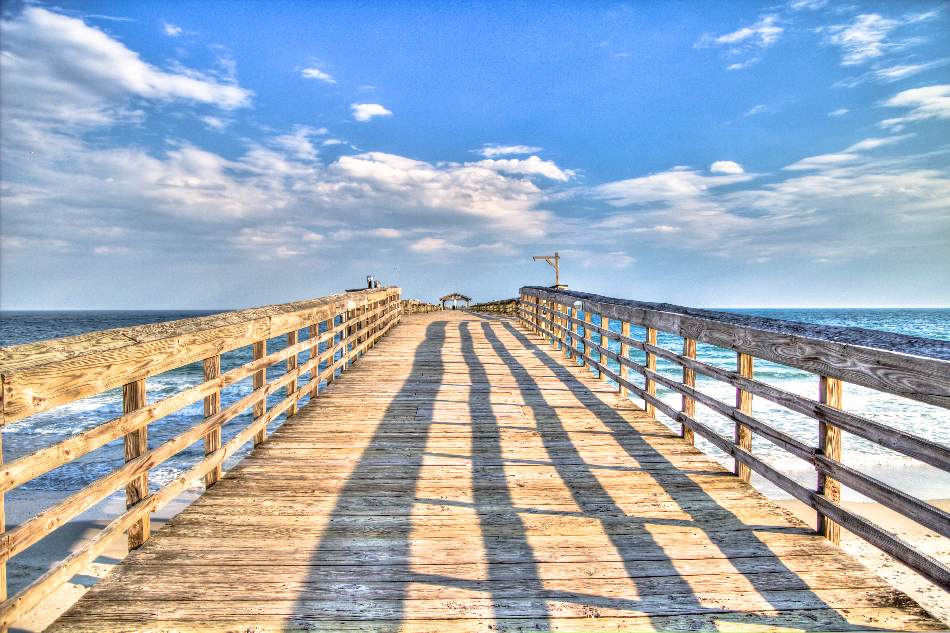 Save Thousands with Timeshare Resales
Purchasing timeshare in Myrtle Beach can be a great investment – you'll secure long-term accommodations at a fraction of what you might spend on similar hotel lodgings on an annual or biennial basis. You'll also lock in current market-rates, protecting you from real-estate inflation as you continue to enjoy your Myrtle Beach vacation property for years to come.
If you're considering Myrtle Beach timeshare, don't shell out thousands of extra dollars to resorts. Buy your Myrtle Beach timeshare on the resale market to save up to 60% off the resort prices. When resorts sell timeshare (especially in highly-desirable locations like Myrtle Beach), the price is often inflated to generate a massive profit. Purchasing from a licensed timeshare reseller, on the other hand, will allow you to save thousands, and bypass the aggressive sales techniques that many resorts employ when selling timeshare.
Choose Timeshare Broker Sales
At Timeshare Broker Sales, we'll help you find a Myrtle Beach timeshare resales at major hospitality names like Marriott Vacations Club, Hilton Grand Vacations Club, and Westin Vacation Club for a fraction of what you might spend purchasing direct.
If you're interested in purchasing a Myrtle Beach timeshare resale, contact us today. We can help you save thousands on the purchase of your vacation property, while helping to ensure the buying process is as simple, and safe as possible. We believe in hands-on, personalized service, always taking buyer questions and helping clients understand timeshare basics so they can make an informed decision.
Finally, if you're not ready to buy timeshare but would still like to experience the resort-lifestyle on a budget, consider a Myrtle Beach timeshare rental.
Timeshare Broker Sales: a Name You Can Trust
Timeshare Broker Sales is a licensed REALTOR® and a BBB Accredited Business. We are Myrtle Beach timeshare resale specialists. Our licensed agents have insider knowledge regarding program intricacies, specific-resort information and exchange opportunities that our clients find invaluable when deciding which vacation property to purchase. Our extensive knowledge of timeshare sales helps you find the best prices on Myrtle Beach timeshare resales.