Caribbean Timeshares for Sale and Rent
A Caribbean timeshare lets you return to tropical paradise year after year while saving thousands on accommodations. Timeshare Broker Sales can help you buy Caribbean timeshare resale.
Comprised of the Caribbean Sea and it's more than 7,000 islands, islets, reefs and cays, the Caribbean (as the region is known) is the definition of tropical paradise. Turquoise waters meet with white-sand beaches, breathtaking tropical landscapes and warm, sunny weather; while varied geography, climate, vegetation and wildlife give each island its own unique draw.
Millions of vacationers flock to the islands of the Caribbean each year; and many find they'd like to return again and again. There are thousands of Caribbean timeshares for sale in this highly-desirable vacation destination – allowing many owner families to call their Caribbean timeshare a home away from home.

Caribbean Timeshare Destinations
Some of the most popular Caribbean timeshare destinations include: Antigua, Aruba, the Bahamas, Barbados, Bermuda, Cayman Islands, the Dominican Republic, Jamaica, Puerto Rico, Turks and Caicos, St. Lucia and throughout the US Virgin Islands. Each island offers something unique and different; starting with the geography.
Diverse Natural Landscapes and Tropical Sun
Some islands (including Jamaica, Puerto Rico, St. Lucia, St. Thomas, St. John, Grenada and Dominica) play host to towering mountain ranges, rugged cliffs and deep, rain forested valleys. Other islands (like Aruba, Barbados, the Cayman Islands, the Bahamas, Antigua and St. Croix) are relatively flat – boasting wide expanses of beach and shoreline. Every island in the Caribbean enjoys year round sunshine.
The tropical landscapes on land are some of the most breathtaking in the world, perhaps rivaled only by the Caribbean's underwater scenes. The region's vibrant coral reefs, which contain about 70 species of coral and nearly more than 800 species of tropical fish, turtles and other marine life draw divers, snorkelers and scientists alike.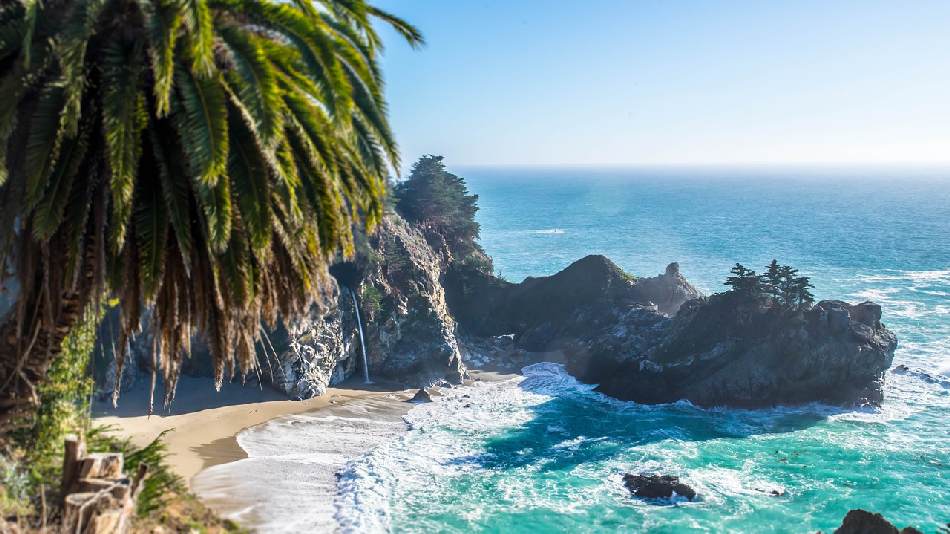 Aruba Timeshares
While all of the Caribbean islands offer something unique and special, Aruba is the most popular Caribbean timeshare destination. With an average annual temperature of 82 degrees, Aruba enjoys strong, warm sun; yet is kept pleasant by a light breeze whose eastward persistence has helped shape the island's distinctive lop-sided divi-divi trees. It's impossible to dispute Aruba's reputation as a tropical paradise, but what makes this Caribbean island so unique is its vibrant blend of cultures and warm, welcoming people. In total, Aruba is home to 80 nationalities!
Aruba timeshare owners enjoy all the trimmings of tropical paradise, along with unique cultural events and festivals, diverse and exciting cuisine and fun, vibrant nightlife. Whether you choose Aruba or elsewhere in the Caribbean, Timeshare Broker Sales can help.
Save Thousands with Timeshare Resales
Purchasing timeshare in the Caribbean can be a great investment – you'll secure long-term accommodations at a fraction of what you might spend on similar hotel lodgings on an annual or biennial basis. You'll also lock in current market-rates, protecting you from real-estate inflation as you continue to enjoy your Caribbean vacation property.
If you're considering Caribbean timeshare, don't shell out thousands of extra dollars to resorts. Buy your Caribbean timeshare on the resale market to save up to 60% off the resort prices. When resorts sell timeshare (especially in highly-desirable locations like the Caribbean), the price is often inflated to generate a massive profit. Purchasing from a licensed timeshare reseller, on the other hand, will allow you to save thousands, and bypass the aggressive timeshare sales techniques that many resorts employ when selling timeshare.
At Timeshare Broker Sales, we'll help you find Caribbean timeshare resales at major hospitality names like Marriott Vacations Club, Hilton Grand Vacations Club, Sol Melia Vacation Club, and Wyndham Vacation Ownership for a fraction of what you might spend purchasing direct.
Choose Timeshare Broker Sales
If you're interested in purchasing a Caribbean timeshare resale, contact us today. We can help you save thousands on the purchase of your vacation property, while helping to ensure the buying process is as simple, and safe as possible.
And because there are so many unique destinations to choose from in the Caribbean, many families find they like to "sample" a few different locations by renting timeshare, before they decide to buy. Timeshare Broker Sales can help you find luxurious, affordable timeshare rentals in hundreds of Caribbean destinations.
Timeshare Broker Sales is a licensed REALTOR® and a BBB Accredited Business. We are Caribbean timeshare resale specialists and brokers for major resort brands like HGVC. Our extensive knowledge of timeshare sales helps you find the best rates on Caribbean timeshare resales.
Contact us today Toll Free at (800) 985-9946 and see what our customers are raving about. There is a true difference in the personalized service we provide! Let us help you buy that perfect Caribbean timeshare, and see how much you can save.