Mexico Timeshare Resales & Rentals
Discover pristine beaches, ancient ruins and rich culture with a Mexico timeshare. Timeshare Broker Sales can help you save thousands when you buy Mexico timeshare resale.
Every year millions of vacationers flock to Mexico for its warm sun, rich culture and gorgeous beach resorts. From vibrant cities to lush tropical jungles; ancient ruins to pristine waters, there is something for every kind of vacationer in Mexico. Perhaps that's why Mexico timeshares resales are some of the most popular on the market.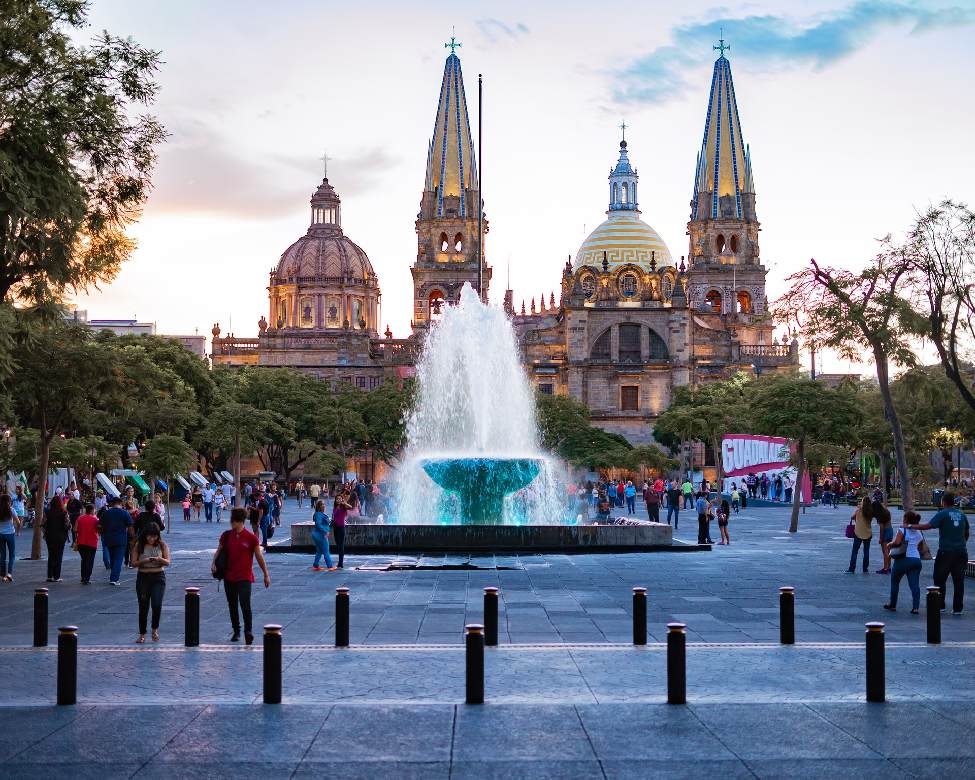 Mexico Timeshares in Highly Desirable Locales
Mexico timeshares are located within close proximity to a number of the country's most beloved attractions. Most Mexico timeshares are beach-front resorts in highly-desirable locales like Los Cabos, Acapulco, Cancun, Cozumel and the Mexican Riviera.
While these resorts often offer ideal location on some of Mexico's most pristine beaches, many also boast proximity to unique cultural and historical sites like the ancient ruins of the Nahua, Aztec, Olmec, Toltec, and Maya cultures; and architectural wonders like the Mayan pyramids of Chichen-Itza. There are dozens of highly-desirable vacation destinations in Mexico. Below you'll find information on just a few of the beloved timeshare destinations potential owners can choose from.
Acapulco Timeshares
Acapulco, known as the "queen of Mexican beach resorts," is ever-popular year round with vacationers who come to lounge on sandy-beaches by day and enjoy a vibrant nightlife scene once the sun goes down. Acapulco is one of Mexico's oldest resort destinations, gaining favor with celebrities in the 1950's as an exotic beach locale for celebrities and millionaires. Today, Acapulco timeshares aren't just limited to the rich and famous. You can buy Acapulco timeshare resale to save thousands while vacationing like a king!
Los Cabos Timeshares
Los Cabos encompasses the sparkling resort cities of Cabo San Lucas and San Jose del Cabo located at the tip of the Baja Peninsula. Once used as a frequent provision stop for pirates awaiting passage of the Manila Galleons, today Cabo San Lucas is gaining popularity for its beautiful beaches, unique scenery and primordial rock-formations. In winter, vacationers and locals can bear witness as pods of whales come to bear their calves in the area's warm waters.
Cancun Timeshares
From ruins to riches, Cancun has it all. In fact it's hard to imagine a site better endowed with natural, archaeological, and man-made attractions. Technically an island, Cancun's resort zone is a 14 mile long slender ribbon of sand, shaped like the number "seven." The Cancun region is sometimes known as the Mexican Caribbean or the Mayan Riviera and boasts vibrant nightlife coupled with stunning natural surroundings and access to some of Mexico's most beloved archaeological wonders like the aforementioned Chichen-Itza.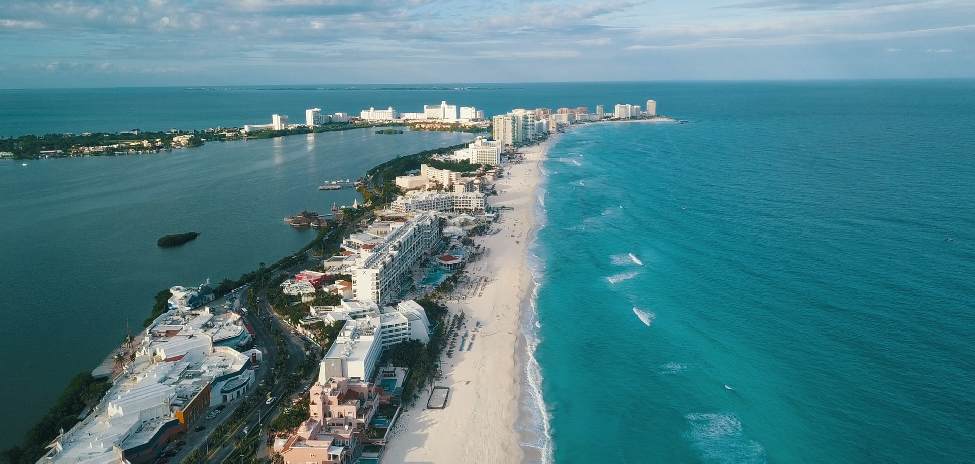 Cozumel Timeshares
Cozumel, Mexico's largest inhabited island, is also one of the country's biggest paradoxes. Serene, laid-back and somewhat undiscovered by Mexico's 20 million annual visitors, Cozumel rivals many Caribbean island destinations when it comes to visitor facilities, activities, and stunning beauty. Cozumel's shores are rich in coral reefs, making them a coveted vacation destination by avid scuba-divers and snorkelers.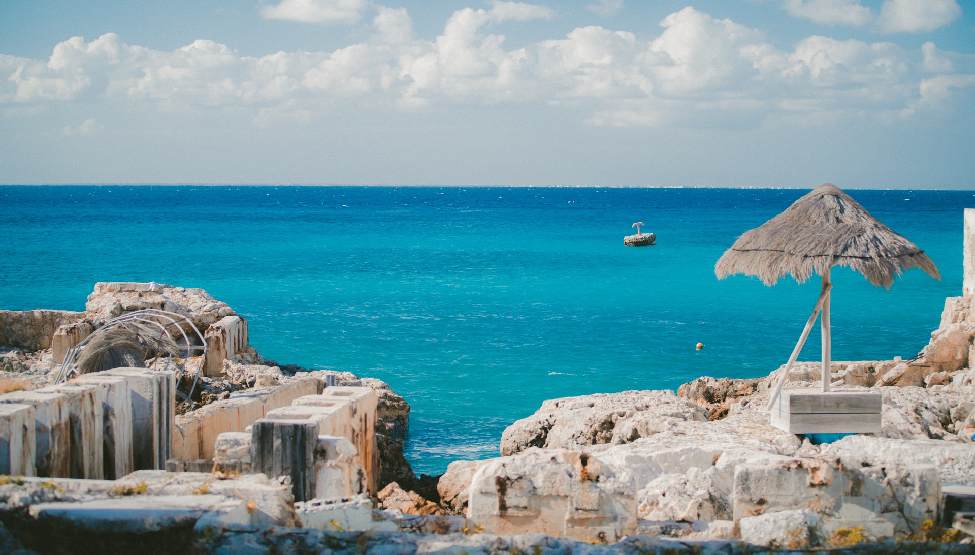 Puerto Vallarta Timeshares
When you think of the Mexican Riviera, with its palm-fringed beaches, luxuriant jungle vegetation and posh resorts, lots of places come to mind. But no resort area better typifies the classic Mexican beach vacation than does Puerto Vallarta. From its sleepy, seaside village roots, it has grown into one of Mexico's most loved destinations.
Puerto Vallarta was once named; "La ciudad más amigable del mundo" (The Friendliest City in the World). Puerto Vallarta has also become a haven for LGBT tourism in recent years, having been dubbed the "San Francisco of Mexico."
Mexico Timeshare Resales by Timeshare Broker Sales
If it's right for your lifestyle, purchasing a Mexico timeshare can be a great investment – you'll secure long-term accommodations on an annual or biennial basis, for the same or less than you'd pay for a cramped hotel-room. You'll also lock in current market-rates, protecting you from real-estate inflation as you continue to enjoy your Mexico vacation property for years to come. All timeshares in Mexico are Right to Use (RTU), unless you are a Mexican citizen, in which case you may purchase a deeded vacation property.
When you're ready to buy Mexico timeshare, you'll save thousands (up to 60% off resort developer prices) by purchasing on the timeshare resale market.
When resorts sell timeshare the price is inflated to generate a massive profit. Purchasing from a licensed timeshare broker, rather than directly from the resort, means you're securing exactly the same property you'd buy direct, while saving thousands on the cost of your vacation property by purchasing a pre-owned increment of time.
Timeshare Broker Sales: a Name You Can Trust
At Timeshare Broker Sales, we'll help you find Mexico timeshare resales at major hospitality names like Hilton Grand Vacations Club, Marriott Vacation Club, Club Melia, and Pueblo Bonito Sunset Beach for a fraction of what you might spend purchasing direct. If you're interested in purchasing a Mexico timeshare resale, contact us today.
Finally, if you're not ready to buy timeshare but would still like to experience the resort-lifestyle on a budget, consider a Mexico timeshare rental. Renting timeshare is a great way to determine whether timeshare ownership is right for you and your family.
Timeshare Broker Sales is a licensed REALTOR® (a member of the Licensed Timeshare Resale Brokers Association), and a BBB Accredited Business. We are Mexico timeshare resale specialists and experts at helping you save thousands on the purchase of your timeshare vacation property.
Contact us today Toll Free at (800) 985-9946 and see what our clients are raving about. There is a true difference in the personalized service we provide! Let us help you buy that perfect Mexico timeshare, and see how much you can save.