Licensed Timeshare Resale Brokers Association
Timeshare Broker Sales is a proud member of the Licensed Timeshare Resale Brokers Association. Our LTRBA membership ensures Integrity, Honesty and Transparency.
Timeshare Broker Sales is a proud member of the Licensed Timeshare Resale Brokers Association. Brokers associated with LTRBA are a trustworthy source of help and information for timeshare consumers.
With the Licensed Timeshare Resale Brokers Association, timeshare buyers and sellers can work with professional licensed timeshare brokers with strong business ethics and decades of experience. LTRBA has a strict "No Upfront Fees" policy that ensures service and protects against fraud.
"The LTRBA and its members strive to provide ethical services to timeshare sellers and buyers in strict compliance with real estate law and the highest standards of full disclosure and fair dealing." –LTRBA Website
Why Choose Licensed Timeshare Resale Brokers?
Licensing helps protect consumers from unethical business practices, timeshare scams, and fraud. It is recommended by the American Resort Development Association (ARDA) that individuals looking to buy or sell timeshare on the resale market use only licensed real estate brokers.
Among other things, licensing ensures that a brokers actions can be easily verified by state boards and other real estate services; promising the utmost transparency and honesty their timeshare resale services.
Unlike unlicensed advertising companies, licensed timeshare brokers have the ability to offer comprehensive timeshare resale services. Licensing enables brokers to:
Assist with advertising a timeshare for sale
Provide a fair market value for the property
Consult with interested and qualified buyers
Negotiate prices
Write up contracts
Assist with the closing
Licensed Timeshare Resale Brokers Charge No Upfront Fees
Licensed timeshare brokers should never charge an upfront fee for their services. Instead, licensed brokers are paid on a commission only basis – meaning they won't collect a penny until your timeshare is sold. This creates a true incentive for brokers to actively market your timeshare for sale.
As the LTRBA website states: "It is the real estate license which protects you the consumer and distinguishes us from the masses of non-licensed and non-regulated entities that have currently taken over the Internet with exorbitant non-refundable upfront fees."
Licensed Timeshare Resale Brokers have Industry Knowledge
Diane Nadeau, Broker/Owner and Co-Founder of Timeshare Broker Sales since 2005 brings a wealth of experience and product knowledge. Licensed timeshare resale brokers like Diane (813-541-1114) are timeshare industry experts. Most brokers have inside information about the current resale market, and many brokers have exclusive relationships with resort developers like Hilton, Marriott, Westin, and others. Diane is authorized as a Resale Specialist for Hilton Grand Vacations Club and Marriott Vacation Club, as well as other premium brands like Westin, Sheraton, and Hyatt.
Upfront fee advertising companies, on the other hand, often utilize a call-center format consisting of a vast sales-force. These individuals may have little or no knowledge of real estate, let alone the specifics about the timeshare industry. Choosing a licensed timeshare resale broker helps ensure the kind of quality service that only an industry professional can offer.
Protect Yourself: Always Use Licensed Timeshare Resale Brokers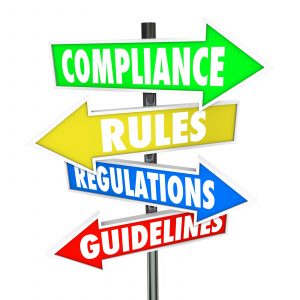 Buying or selling real estate can be a major investment. Always take the time to research your options carefully. The LTRBA Member Directory is a great resource for consumers to check the licensing their potential timeshare broker.
While you're at it, you can check a broker's BBB Accreditation. The Better Business Bureau subjects businesses to a "Code of Business Practices" that help it determine whether or not a business can gain accreditation.
Timeshare Broker Sales is a BBB Accredited Business and a proud member of the Licensed Timeshare Resale Brokers Association. If you have a vacation ownership property you need to sell, or you're looking to buy timeshare on the resale market, please don't hesitate to contact us today, toll free at: 800-985-9946. Our friendly and knowledge licensed timeshare brokers are here help. Give us a call, and see what our clients are raving about!
Timeshare Mission Statement
It is our conviction that to be the best is not sufficient, for that is only a comparison to the standards of others. Timeshare Broker Sales operates with the Christian principals of moral excellence, integrity, humility, and the sincere desire to do the right thing for our customers. In so doing, we are confident our services will be a pleasant experience, with 100% satisfaction.