Don't you love it when your smart-phone actually makes you feel… well, smart? Oombaga, a mobile application for timeshare owners aims to do just that.
The new app company, that allows owners to pay maintenance fees, make reservations and carry out transactions with their resort in real time on their smart-device, has just signed-on to become a 2013 Signature Sponsor of ARDA.
"We are devoted to ARDA and to assisting resort management help consumers make timeshare decisions from booking reservations to making payments right in the palm of their hand," said Delaina Probus-Staley, President of Oombaga. "This sponsorship will add to that visibility to as we move forward in our plan to simplify all things timeshare."
Oombaga makes it easy to manage all aspects your vacation ownership in one intuitively designed place. Their high-level of ARDA sponsorship speaks to the growing role of mobile technology in the travel industry.
Owners and Oombaga members can use their mobile device to:
Pay maintenance fees online
Make mortgage payments online
Receive statements online
Initiate internal trades for individual resorts
Choose Float/Flex assignments
Purchase and pre-pay for Guest Services (like pre-arrival shopping and ski-lift tickets)
Oombaga has been designed and incorporated to interface with any participating property management system; offering a seamless integration from resort's back office to your owners' online and hand held devices.
"The ROI on our investment with ARDA has paid off big time over the years," noted Probus-Staley. "This year we decided to commit to an even higher level of involvement." Oombaga is also an ARDA Fall Conference Contributing Sponsor as well as an ARDA WIN (Women in the Industry) Friend Sponsor.
We love anything that simplifies the vacation ownership experience and improves industry communication; and we love to see the timeshare industry embracing new technologies.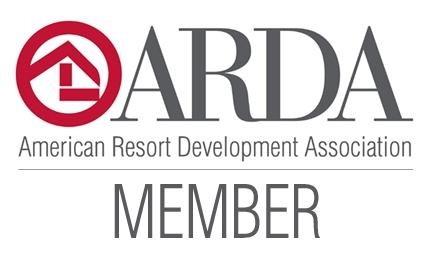 Timeshare Broker Sales is honored to be ARDA's newest corporate member. ARDA membership symbolizes a commitment to industry excellence that we'll continue to demonstrate to both our clients and colleagues.
Our affiliation with ARDA provides us with invaluable connections and relevant information about the evolving vacation ownership industry. Corporate membership with ARDA will allow us to provide our clients with extra exposure and a competitive edge above and beyond our comprehensive brokerage services.
How does ARDA serve the vacation ownership community? ARDA promotes development of the timeshare industry in a number of ways:
Advocacy: ARDA monitors regulatory issues that affect vacation ownership with lobbying efforts focused establishing a legislative environment that enhances consumer confidence and protection.
B2B Partnerships: ARDA pursues business and growth opportunities through alliances with organizations in related and complementary industries in the U.S. and overseas.
Knowledge: ARDA shares market intelligence and keeps its members informed of industry trends and events through a variety of informational tools.
Networking: the ARDA Annual Convention and Exposition offers ARDA industry professionals networking and educational opportunities each year.
Outreach: ARDA keeps its members updated with the latest industry news.
Our membership with ARDA serves to underscore our continual commitment to ethical business practices, industry growth, and transparent brokerage.