Every year millions of people fall victim to scammers when trying to buy a timeshare or sell their timeshare. In fact, a recent Forbes article stated that "timeshare gripes were the fastest-growing category" of consumer complaints in 2012.
The unfortunate truth is that timeshare scammers prey on vulnerable individuals who are often in desperate financial situations. But don't lose hope. If you know what to look for, you can easily spot a potential timeshare scammer. If your potential reseller meets any or all of the criteria below, back away slowly.
They Initiated Contact – Beware of any "timeshare reseller" that initiates contact with you. Cold callers represent by far the largest single group of timeshare scammers. All told, cold-callers have stolen nearly $1 billion from innocent consumers. Most 'cold-callers' have gleaned your information from a list of owner's names they purchased. Many times, cold-callers will try to convince you they've got a buyer already lined up or even that they've already sold your timeshare and just need a check to cover the closing costs. Don't fall for it!

They Require for an Upfront Fee – You should never pay an upfront fee to sell your timeshare. In most cases, you should treat a timeshare like you would any other real estate transaction and work with a licensed real estate broker. Choosing a real estate broker who specializes in timeshares will help you sell your property safely and securely; with a commission paid only at the time of sale. We believe that paying an upfront fee is the number one mistake timeshare sellers make.

They Aren't BBB Accredited – The BBB is a nonprofit organization focused on advancing marketplace trust. Serving as an intermediary between consumers and businesses, the BBB alerts the public to scams and handles consumer complaints. Check for BBB accreditation and don't take a badge on the website as a sure sign. Anyone can copy and paste a logo onto their website. A legitimate time share broker will link the icon to their actual BBB rating.

They Don't Have a Street Address – Most scam artists don't want you to be able to locate them easily. After all, if you can find them easily, so can the authorities. That's why they often only give an email address, cell phone number or a P.O. box. On the other hand, reputable companies DO want you to be able to contact them quickly and easily. They'll offer several ways: telephone, physical address, email, fax, etc.

They Ask for Credit Card or Banking Information – You should never have to give credit card or bank account information to timeshare resellers upfront. A legitimate timeshare broker will will operate through a licensed closing company with secure escrow procedures.

Poor Grammar and Spelling Mistakes – Many times, scammers aren't willing to invest in quality content. Sometimes, they purposely use nonsensical language to confuse consumers. Grammatical errors and spelling mistakes often indicate that the message was written by a scam artist in a foreign country. This type of nonsensical language is a common characteristic of a scam.

They Overuse Big, Important-Sounding Words – Scammers sometimes use official-sounding words like "national," or "federal" or they display an official-looking seal to fool you into thinking they are legitimate. Scrutinize what you're reading and perform a simple Google search to check the validity of their claims.

They Employ High Pressure Tactics – If a potential reseller acts in any way aggressive, or if he or she tries to force you into acting right away (thereby sacrificing the all-important research step), run for the hills. A legitimate company is more than happy for you to take your time researching their credibility, and will provide you with every resource available to help you do so.

It Sounds Too Too to Be True – Timeshare resellers may contact you with some pretty enticing claims. They might tell you they've got a buyer lined up to buy your timeshare, that the market in your area is "hot" and that they're overwhelmed with buyer requests, or that they can guarantee a sale within a specific time. Be a skeptic. You can't expect to get nearly what you paid for your timeshare from the developer. Get a free market survey to determine what your timeshare is really worth.

They Are Evasive or Withhold Details – Any company offering legitimate timeshare resales will provide you with all the information you need, without working to portray a false appearance of credibility; and will have verifiable references that you can contact.
So What Can You Do?
Contact the state Attorney General and local consumer protection agencies in the state where the reseller is located. Ask if any complaints are on file. You also can search online for complaints and check with the BBB.
Check the license. Ask for licensing information and verify it with the Real Estate Commission. Only deal with licensed brokers and always ask for references.
Before you sign a contract with a reseller, get the details of the terms and conditions of the contract. It should include: the services the reseller will perform; the fees, commissions, and other costs you must pay and when; and who is responsible for documenting and closing the sale.
By keeping your eyes open for the ten warning signs listed above, you can save a lot of trouble and money. If you suspect you've been scammed online, file a complaint with your state attorney general's office and the Internet Crime Complaint Center (known as the IC3).
The IC3 not only collects complaints but also analyzes them, links similar complaints, and discerns patterns in order to help law enforcement identify the scammers.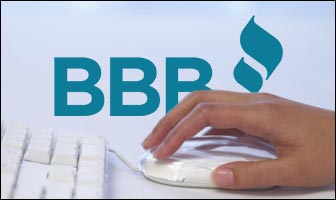 As discussed in a recent post here on the Timeshare Broker Beat, the Better Business Bureau frequently deals with reports of fraudulent timeshare resellers and timeshare scams. Thus, the BBB periodically releases advice for timeshare sellers and buyers on the resale market, to help protect them from dishonest business practices.
Not surprisingly, one of their most important tips is to always check with the BBB about potential resellers. First, check to see if any complaints have been filed against them, and if/how they were resolved.
Then, check to see if they are BBB accredited – a distinction that means the BBB has determined that the business meets accreditation standards (which include a commitment to make a good faith effort to resolve any consumer complaints).
We here at Timeshare Broker Sales thought we'd take this opportunity to, ahem, mention our spotless BBB record. We've never had a complaint filed against us, and we operate with full BBB Accreditation. We don't like to brag… but in this case, we're OK with it. We're proud of our spotless BBB record because we know it serves as a testament to our reputability.
Check out our BBB record here, then contact us with any questions about buying, selling or renting timeshares on the resale market with Timeshare Broker Sales.
In light of recent timeshare and closing company scams, the BBB has once again released new advice for timeshare sellers. The Better Business Bureau is designed to protect consumers from fraudulent business practices while setting market standards and encouraging and supporting best practices.
Timeshare Broker Sales wears its BBB Accreditation proudly as a way to signify to our clients that we are a reputable and trustworthy source for timeshare resales.
So, what does the BBB have to say about protecting yourself while selling your timeshare? Check out the full article, entitled "Before Selling Your Timeshare, Take This Into Consideration!" Or see our short-list below. Among their talking-points for safely selling your timeshare:
Reputation: Make sure that you are dealing with a reputable company. Check with the Better Business Bureau and Attorney General for previous complaints.
Licensing: Are they licensed? Check with the local Real Estate Commission.
Upfront Fees: Are there upfront fees? How much? Ed. Note: Beware of paying upfront to sell your timeshare. This is a hallmark of timeshare scams.
Associated Costs: Will you be responsible for monthly fees, annual and closing costs, percentage increases, commission, tax, etc.? Are these fees agreeable to you?
Brokerage or Advertising: Is the reseller actually advocating to "resell" your property, or simply advertise it for sale?
One final warning: If you are being promised that a buyer is "waiting in the wings," it's likely that this may be an attempt at misleading you into prematurely signing a contract or sending an upfront fee.
Don't be fooled. Do your research and choose a reputable timeshare brokerage company, like Timeshare Broker Sales. We are leaders in vacation ownership resales, and we never charge an upfront fee for our services.