We Are Often Asked: "How Do I Sell My Timeshare?"
Have you thought about selling your timeshare property recently? Those who have timeshares may feel as though they want to get out of the timeshare they currently own. One of the most common reasons for this is they may have a change in finances that necessitates that they sell the timeshare. Regardless of the reason, prospective sellers need to make sure that they are selling through a company that they are going to be able to trust. This means that research is in order before you sign with a company to help you sell your timeshare.
The following are some of the things that you are going to want to look for with these companies. If they are unable to offer the following, it is a good idea to take your business and your timeshare elsewhere for a sale.
Licensed Realtors with Experience
One of the first things that you should look for when you are going to sell your timeshare is a company that is going to be able to provide you with actual licensed realtors to handle your transactions. Not all companies have realtors, and even those companies that do may not have the experience that you need when you are selling your timeshare. You always want to know what the sellers are able to bring to the table in terms of their experience.
A Full Service Company
It is also important to have a company that is going to be able to help you through every step of the selling process. Having a company that is going to help find buyers who are qualified and who have an actual interest in your property is an important step of the process, and you need help from a company with experience here. The company should also be able to negotiate for you so that you are able to get a good price for your timeshare when you sell.
No Fees Upfront
Some companies will try to charge upfront fees when they are selling your timeshare for you. If they already have the fees, you have to wonder how motivated are those companies going to be when it comes to selling your timeshare. If they are making money from the fees they are charging you, many would not have the drive needed to work as hard for you. Choose a company that is not going to charge you any upfront fees. Look at how the company makes money. They should make their money as a percentage after closing. This ensures that they are going to try to get the most money possible for your timeshare, and that they are going to work hard to sell for you.
A Dose of Realism
The company that is selling the timeshare for you should also be honest with you about your timeshare and the possibility of how long it could take your sale to go through. While timeshares are still popular, that does not mean that you are going to be able to list a timeshare today and sell tomorrow! Many factors, such as the condition of the property and the location of the property, not to mention the price, are all going to be large factors in the process.
Respect in the Field
Another one of the things that you will want to consider when you are choosing a company for your timeshare sale is just how others view them. Specifically, you want to know how the Better Business Bureau views the company. When you are working with a company that has accreditation from the BBB, you will find that they are generally going to be reliable and trustworthy, which is something that you need when you are selling essentially your interest in a property.
The preceding are some of the most important things that you will want to consider as you start looking at companies to help with your sale. Do not make the mistake of rushing too quickly into the fold of a company that you do not research. If you do, you might find that they take advantage, net you a lower price, or take forever to sell your property while collecting fees from you.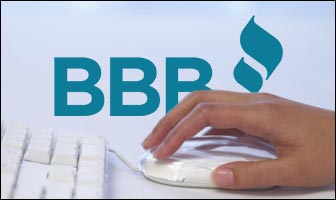 As discussed in a recent post here on the Timeshare Broker Beat, the Better Business Bureau frequently deals with reports of fraudulent timeshare resellers and timeshare scams. Thus, the BBB periodically releases advice for timeshare sellers and buyers on the resale market, to help protect them from dishonest business practices.
Not surprisingly, one of their most important tips is to always check with the BBB about potential resellers. First, check to see if any complaints have been filed against them, and if/how they were resolved.
Then, check to see if they are BBB accredited – a distinction that means the BBB has determined that the business meets accreditation standards (which include a commitment to make a good faith effort to resolve any consumer complaints).
We here at Timeshare Broker Sales thought we'd take this opportunity to, ahem, mention our spotless BBB record. We've never had a complaint filed against us, and we operate with full BBB Accreditation. We don't like to brag… but in this case, we're OK with it. We're proud of our spotless BBB record because we know it serves as a testament to our reputability.
Check out our BBB record here, then contact us with any questions about buying, selling or renting timeshares on the resale market with Timeshare Broker Sales.
In light of recent timeshare and closing company scams, the BBB has once again released new advice for timeshare sellers. The Better Business Bureau is designed to protect consumers from fraudulent business practices while setting market standards and encouraging and supporting best practices.
Timeshare Broker Sales wears its BBB Accreditation proudly as a way to signify to our clients that we are a reputable and trustworthy source for timeshare resales.
So, what does the BBB have to say about protecting yourself while selling your timeshare? Check out the full article, entitled "Before Selling Your Timeshare, Take This Into Consideration!" Or see our short-list below. Among their talking-points for safely selling your timeshare:
Reputation: Make sure that you are dealing with a reputable company. Check with the Better Business Bureau and Attorney General for previous complaints.
Licensing: Are they licensed? Check with the local Real Estate Commission.
Upfront Fees: Are there upfront fees? How much? Ed. Note: Beware of paying upfront to sell your timeshare. This is a hallmark of timeshare scams.
Associated Costs: Will you be responsible for monthly fees, annual and closing costs, percentage increases, commission, tax, etc.? Are these fees agreeable to you?
Brokerage or Advertising: Is the reseller actually advocating to "resell" your property, or simply advertise it for sale?
One final warning: If you are being promised that a buyer is "waiting in the wings," it's likely that this may be an attempt at misleading you into prematurely signing a contract or sending an upfront fee.
Don't be fooled. Do your research and choose a reputable timeshare brokerage company, like Timeshare Broker Sales. We are leaders in vacation ownership resales, and we never charge an upfront fee for our services.