Four Seasons Aviara Private Residence Club
Buy Fractional Share Ownership at Four Seasons Aviara and Save Thousands!
Perched amid the coastal hills of Carlsbad, on the northern shores of the Batiquitos Lagoon, the Four Seasons Residence Club Aviara combines ideal location with ultimate luxury and tranquility. Located in the heart of "the village by the sea," this Four Seasons timeshare sits just 30 minutes north of San Diego and is convenient to both Los Angeles and Orange County.
To ensure the natural beauty of this protected wildlife sanctuary (regarded as one of California's most precious saltwater wetlands), half of the land making up the community of Aviara remains devoted to green space; making for a serene escape after a day of California exploration. The elegant, Spanish-colonial styling is designed to harmonize with the local environment, whose lagoon and surrounding hills are abundant with wildlife, marine life, birds and plants.
Available Listings
No Active Listings Found. Not to worry. We can help!
Take advantage of our worldwide network of licensed brokers, and current owners. Let us go to work for you and find that perfect timeshare vacation property that you and your family and friends can enjoy for years to come. Why spend hours on the web sifting through ad sites, with prices all over the place. We know where to find it, and get the exact timeshare resale you are looking for. We have you covered start to close, so all you have to worry about is booking that flight ticket! Remember that Timeshare Broker Sales are timeshare specialists, licensed real estate brokers, and a BBB Accredited Business.
PLEASE CALL TOLL FREE: 800-985-9946 and we can help
Onsite Amenities and Services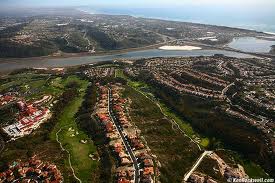 As a Four Seasons timeshare owner, you can expect uncompromising quality and thoughtfulness in every detail. This California timeshare provides dozens of onsite amenities and services designed to meet their guests every request. Here are just a few of the spectacular amenities owners at Four Seasons Aviara can expect:
Unparalleled Golf
As a Four Seasons timeshare vacation club owner, you'll enjoy privileged access and preferred tee times at the beautiful Aviara Golf Club. The club includes an 18-hole, par 72 course designed by golf legend Arnold Palmer, as well as a lavish two-story clubhouse and an Argyle Steakhouse and a complete golf shop.
World Renowned Spa
Frequently named as one of the finest in America, the 15,000-square-foot Four Seasons spa seamlessly incorporates the beauty of the surrounding area, with abundant natural light, rich woods, lush gardens and soothing water features.
Tennis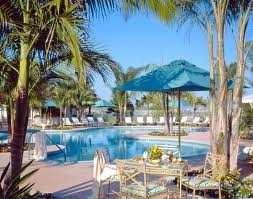 Tennis enthusiasts will revel in the resorts six courts (all illuminated for night play) as well as private or group lessons by Peter Burwash International (the world renowned tennis management company.) Here you can organize friendly tournaments by day and relax at the tennis clubhouse as the sun sets.
State of the Art Fitness Center
Guests and timeshare resale owners can take in views of the pool while they work out with free weights and state of the art cardio equipment. All cardio machines are equipped with private televisions with individual headsets. The men's and women's locker rooms are complete with showers and steam rooms.
Poolside Rejuvenation
Lounging by the pool is a rite of passage on vacation in California. Both Residence Club clubhouses at the Four Seasons Aviara feature a large, free form pool with nearby heated whirlpool and a separate children's pool.
Outfitted with luxe chaise lounges and attentive staff, the pool area at Four Seasons Aviara is the perfect spot for rest and rejuvenation. At the Meadows Clubhouse, cabanas provide privacy and protection from the sun and the Poolside Grill serves light lunches.
Luxurious Villa Accommodations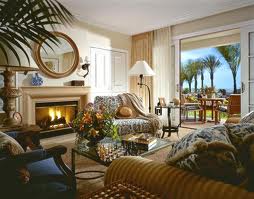 Accommodations at all Four Seasons timeshares are exquisitely lavish. The Four Seasons Residence Club Aviara boasts one and two-bedroom villas with spacious indoor and outdoor living areas; large, fully equipped open-concept kitchens; separate dining rooms; and luxurious bathrooms (with deep soaking tub, separate glass enclosed shower and double sink marble vanity).
Villas also offer a switch-controlled gas fireplace and expansive sliding glass doors opening to a private balcony or landscaped terrace with comfortable teak lounge furniture. The Four Seasons Aviara Residence Club is designed in two distinct neighborhoods – the Summits and the Meadows. Each area is focused around a private clubhouse.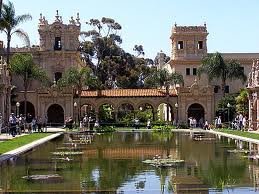 Local Activities
Southern California is rich in natural beauty and unique culture. With the proximity of the Four Seasons Aviara to San Diego, San Francisco and Orange County, there are thousands of ways to explore the local area.
With San Diego's near perfect climate, the area is perfect for outdoor adventures of all kinds. Vacationers can even make a day trip into Tijuana, Mexico; or embark on a weekend winery or brew tour. Additionally, the area is home to a number of famous attractions. Some local favorites include:
Balboa Park (home of the San Diego Zoo)
Carlsbad Flower Fields
Del Mar Racetrack
SeaWorld San Diego
California Center for the Arts
La Jolla Playhouse
Old Town San Diego
Birch Aquarium at Scripps
LEGOLAND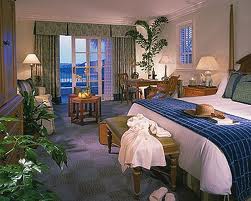 Four Seasons Aviara timeshare is affiliated with the world's second largest timeshare exchange company, Interval International, which specializes in luxury vacation properties. With their exceptionally high trade value, Four Seasons timeshares go a very long way in terms of II exchange.
If you would like more information about the Four Seasons Residence Club Aviara, or if you would like to buy timeshare at this deluxe Four Seasons resort, contact us today. 
Timeshare Broker Sales is a licensed realtor and a BBB Accredited Business. We are a full service timeshare broker specializing in Four Seasons timeshare resales and rentals. Whether you're looking to buy, sell or rent timeshare with Four Seasons Residence club, we're here to help.
In order to make timeshare resales a hassle-free process for our clients, TBS handles every step of the process; from matching buyers and sellers to managing the complete timeshare transfer.
At Timeshare Broker Sales, we favor a hands-on, personalized approach to Four Seasons timeshare resales. Contact us today, toll free at (800) 985-9946, and see what our clients are raving about.
Amenities:
On-Site · Air Conditioning (In Units) · Babysitting Referral · Bar/Cocktail Lounge · Car Rentals · Clubhouse · Cooking Facilities (In Units) · DVD or VCR (In Units)· Day Spa· Exercise Room, Equipped· Fireplace (In Units)· Golf· Laundry Facilities· Lock-Off· Playground· Restaurant· Sauna or Steam Room· Swimming Pool, Outdoors· Television (In Units)· Tennis· Wheelchair Accessible· Whirlpool Spa or Hot Tub
Nearby· Beach · Bicycle Trails · Boat Marina/Launching · Casino Gambling · Entertainment, Live · Fishing · Grocery/Convenience Store · Sailing/Rentals · Scuba Diving
Four Seasons Aviara
7210 Blue Heron Place
Carlsbad, CA 92011