Sanibel Cottages Timeshare Resales
Hilton Grand Vacations Managed Resort on Sanibel Island
Sanibel Cottages Resort is professionally managed by Hilton Grand Vacations Management Company. Located on the beautiful beaches of Sanibel Island, and nestled amid lush tropical landscaping and rolling sand dunes, Sanibel Cottages Resort provides a secluded South Florida vacation retreat.
With nostalgic Victorian architecture, a placid reflecting pond, and dramatic Gulf views, Sanibel Cottages Resort is a treat for the eyes and a respite for the soul. Here, Florida timeshare owners enjoy access to spectacular beaches, fun water-sports and world-famous shelling just steps from the resort grounds.

Available Listings
No Active Listings Found. Not to worry. We can help!
Take advantage of our worldwide network of licensed brokers, and current owners. Let us go to work for you and find that perfect timeshare vacation property that you and your family and friends can enjoy for years to come. Why spend hours on the web sifting through ad sites, with prices all over the place. We know where to find it, and get the exact timeshare resale you are looking for. We have you covered start to close, so all you have to worry about is booking that flight ticket! Remember that Timeshare Broker Sales are timeshare specialists, licensed real estate brokers, and a BBB Accredited Business.
PLEASE CALL TOLL FREE: 800-985-9946 and we can help
Sanibel Cottages Onsite Amenities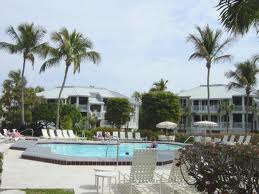 In addition to exclusive beach access, onsite amenities at Sanibel Cottages include: a heated beachside pool and whirlpool spa; two tennis courts; a picnic area with barbeque grills and table; a private gazebo, and shuffleboard courts. For owners convenience there's also covered parking available.
Sanibel Cottages Accommodations
This Hilton Grand Vacations managed resort offers spacious two bedroom condos that can sleep between 4-6 guests. Here, owners enjoy screened balconies, fully equipped kitchens, air conditioning, in-condo washer and dryer, and TV with cable & HBO.
Things to do on Sanibel Island
Sanibel Island is world-famous for its sandy beaches, abundant shelling and myriad wildlife refuges, which comprise more than half of this Gulf Stream Barrier Island. Because Sanibel is part of a large plateau that extends into the Gulf of Mexico, its shape acts like a shelf for seashells to gather. Therefore, Sanibel Island has become a haven for shelling – boasting a wide variety of seashells including: coquinas, scallops, whelks, sand dollars, and many other species.
Sanibel Island is also home to the world's only museum dedicated entirely to the study of shells: The Bailey-Matthews Shell Museum. Other activities on Sanibel Island include fishing, swimming, snorkeling, sun-bathing, dining, museum-going, and, of course, golf.
Buy Florida Timeshare with TBS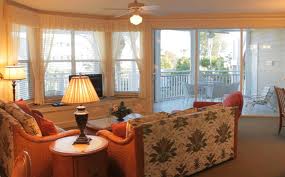 Sanibel Cottages is affiliated with RCI. For more information about this great Florida timeshare opportunity, or to learn more about Hilton Grand Vacations Management Company, don't hesitate to contact us today.
Timeshare Broker Sales is a licensed timeshare broker, a BBB accredited business and a world leader in Hilton timeshare resales in Florida. So don't wait, call us today, toll free at: 800-985-9946 and see what our clients are raving about!
Amenities:
On-site Jacuzzi/Hot tub Swimming pool Off-site Fitness Center (3.0 mi) Salon (1.0 mi)
Sanibel Cottages Resort  (#3042)
2341 W. Gulf Drive
Sanibel Island,  FL  33957