Hyatt Grand Aspen Timeshare Resales
Aspen can be Yours with Vacation Ownership at Hyatt Grand Aspen. Contact Us Today!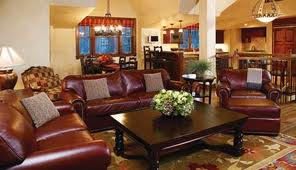 Located in the heart of beloved Aspen, just steps from the majestic Ajax Mountains, Hyatt Grand Aspen is a stunning vacation property providing unparalleled levels of service and amenities.
Aspen has long been revered for its breathtaking beauty and nostalgic charm. The resort's red-brick façade and gabled roofline recall the traditional Victorian architecture that peppers Aspen even today.
Set against the awe-inspiring backdrop of the Aspen Mountain range, this architectural beauty is the epitome of mountain resort elegance. With its sophisticated yet rustic beauty, the Hyatt Grand Aspen seems to fit in perfectly.
Available Listings
No Active Listings Found. Not to worry. We can help!
Take advantage of our worldwide network of licensed brokers, and current owners. Let us go to work for you and find that perfect timeshare vacation property that you and your family and friends can enjoy for years to come. Why spend hours on the web sifting through ad sites, with prices all over the place. We know where to find it, and get the exact timeshare resale you are looking for. We have you covered start to close, so all you have to worry about is booking that flight ticket! Remember that Timeshare Broker Sales are timeshare specialists, licensed real estate brokers, and a BBB Accredited Business.
PLEASE CALL TOLL FREE: 800-985-9946 and we can help
Onsite Amenities at Hyatt Grand Aspen
Onsite, Hyatt timeshare owners enjoy a number of luxurious amenities and services including:
Year-round outdoor-heated swimming pool
Outdoor hot-tubs surrounded
Heated pool decks
Ice skating rink
State-of-the-art fitness center overlooking the pool area,
Ski and bike valet
Wine bar
Cozy fire pit
Deluxe Hyatt services at this timeshare vacation club resort include complimentary transportation to and from Aspen Airport and scheduled transportation to other Aspen destinations; as well as a full-service concierge to assist with everything from pre-arrival grocery shopping to lift-tickets or baby-sitting.
With refined styling and a massive two-sided fireplace, the resort's lobby in itself is worth mentioning. Leather loungers and rustic styling make the Hyatt Grand Aspen feel like a millionaire's mountain lodge.
Hyatt's Luxurious Accommodations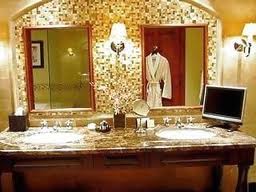 Accommodations at Hyatt's Grand Aspen reflect this mountain elegance – with finely crafted interior themes utilizing solid wood, granite, stone and marble to cast a rugged yet luxurious ambiance. Some floor plans and penthouses even feature outdoor hot tubs and rooftop access!
Colorado timeshare owners at Hyatt's Grand Aspen have their choice of studio, one, two, three and four-bedroom condominiums. Standard amenities in most units include:
Fully equipped kitchen featuring Viking appliances and Le Creuset cook ware, espresso/coffee maker and wine refrigerator.
Spacious living room with sofa-sleeper and plasma screen television
Separate dining area and multiple fireplaces
Steam-showers, jetted tubs or soaking tubs.
Most units also feature in-room washer/dryer and high-speed internet access.
Things to do in Aspen
We don't have to tell you that Aspen is renowned for its skiing and riding. Hyatt Grand Aspen is located just minutes from the town gondola and provides easy access to a number of Aspen's most desirable slopes. Skiers' paradise that it is, Aspen is also home to a number of year-round cultural events.
There's the Aspen Music Festival & School – an annual summer-long event that draws the world's most accomplished and promising musicians to perform and teach.
The Aspen Art Museum is internationally recognized for its outstanding exhibitions and contemporary art; and of course dining and shopping in luxurious Aspen is simply unparalleled.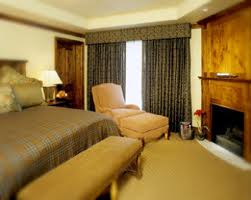 Hyatt Vacation Club
Hyatt Grand Aspen is the perfect home base for exploring everything beautiful Aspen has to offer. However, should you ever feel the need to branch-out, Hyatt makes it easy. When you buy a timeshare at any Hyatt resort, you're essentially purchasing access to them all.
That's because Hyatt Vacation Club is incredibly flexible. Hyatt timeshare owners can not only choose between Hyatt's 15 deluxe properties located across the U.S.; they can also choose the increment of time they'll be staying at any given Hyatt resort.
Hyatt timeshares are made even more flexible by their affiliation with exchange company Interval International, whose network of more than 2,000 worldwide resorts is available to Hyatt timeshare owners.
Save Thousands with Timeshare Broker Sales
Timeshare Broker Sales is a licensed REALTOR® and a BBB Accredited Business.
Contact us today toll free at (800) 985-9946 to learn how you can save up to 60% on this Aspen timeshare.
At Timeshare Broker Sales, we favor a hands-on approach, helping to match buyers and sellers based on vacation preferences and budget. Don't hesitate, contact us today and see what our clients are raving about!
Amenites:
On-Site · Air Conditioning (In Units) · Babysitting Referral · Bar/Cocktail Lounge · Cooking Facilities (In Units) · DVD or VCR (In Units) · Exercise Room, Equipped · Fireplace (In Units) · Laundry Facilities · Lock-Off · Skating, Ice · Swimming Pool, Outdoors · Television (In Units) · Wheelchair Accessible · Whirlpool Spa or Hot Tub
Nearby· Bicycle Trails · Car Rentals · Day Spa · Entertainment, Live · Fishing · Golf · Grocery/Convenience Store · Playground · Restaurant · Skiing, Cross Country · Skiing, Downhill · Tennis
Hyatt Grand Aspen
415 East Dean Street
Aspen, CO 81611
970-429-9100