Hyatt Highlands Inn
Save Thousands on this California Timeshare with TBS
With breathtaking views of the majestic Big Sur coast, Hyatt Highlands Inn is the perfect blend of resort elegance and warm, inviting character in the heart of Carmel California.
This Hyatt timeshare is located just minutes from world-class Pebble Beach golf course, award winning dining and myriad shore-side activities.
This breathtaking region of California is a longtime favorite among celebrities, honeymooners and nature enthusiasts alike. In classic Hyatt style, the resort's coastal splendor is matched only by the gracious service and opulent onsite amenities.
Available Listings
No Active Listings Found. Not to worry. We can help!
Take advantage of our worldwide network of licensed brokers, and current owners. Let us go to work for you and find that perfect timeshare vacation property that you and your family and friends can enjoy for years to come. Why spend hours on the web sifting through ad sites, with prices all over the place. We know where to find it, and get the exact timeshare resale you are looking for. We have you covered start to close, so all you have to worry about is booking that flight ticket! Remember that Timeshare Broker Sales are timeshare specialists, licensed real estate brokers, and a BBB Accredited Business.
PLEASE CALL TOLL FREE: 800-985-9946 and we can help
Hyatt Highlands Inn Onsite Amenities
In addition to ideal resort location, this deluxe California timeshare offers an outdoor heated pool, three garden spas, a state-of-the-art fitness center and complimentary mountain bike rentals for exploring the resort's lush grounds. 
Hyatt also offers a number of service amenities including child care services, concierge services, in-room dining and spa services, onsite general store, Wi-Fi service and self-parking. For onsite dining, there's Pacific's Edge restaurant (a Zagat Top 100 Restaurant) offering award winning California Coastal cuisine and the California Market serving al fresco seaside dining.
Hyatt Highlands Accommodations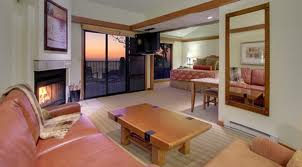 Owners have their choice of 1 and 2 bedroom suites (with 32 ocean-view rooms and 5 garden-view rooms). All units boast private balconies, flat screen televisions, kitchens or kitchenettes, large bathrooms with soaking tubs, sleeper sofas and bedroom iHome dock for iPod.
Things to do Nearby
Nearby, owners enjoy visiting the Monterey Bay Aquarium, Historical Cannery Row, the 17 Mile Drive in Pebble Beach and, of course, the breathtaking Big Sur Coast. The area is famous for world-class golf and tennis, while the breathtaking scenery makes the perfect backdrop for hiking, biking, horseback riding, kayaking and sailing. 
The crystal clear Pacific is perfect for scuba diving, surfing, and whale watching.
Hyatt Highlands Inn is associated with Interval International, making it exceptionally flexible when combined with the resorts made available through Hyatt Vacation Club.
If you would like more information about this Hyatt timeshare, or if you have any questions about buying or selling timeshares, please don't hesitate to contact us toll free at 800-985-9946. Timeshare Broker Sales is a licensed timeshare broker (a proud member of the Licensed Timeshare Resale Brokers Association) and a BBB with decades of experience in Hyatt timeshare resales.
Amenities
On-Site · Babysitting Referral · Bar/Cocktail Lounge · Cooking Facilities (In Units) · Entertainment, Live · Exercise Room, Equipped · Fireplace (In Units) · Restaurant · Swimming Pool, Outdoors · Television (In Units) · Whirlpool Spa or Hot Tub
Nearby · Beach · Bicycle Trails · Boat Marina/Launching · Car Rentals · Day Spa · Fishing · Golf · Grocery/Convenience Store · Horseback Riding · Sailing/Rentals · Scuba Diving · Tennis
Hyatt Highlands Inn
120 Highlands Drive
Carmel, CA 93923