Hyatt Mountain Lodge Timeshare Resales
Ski Vail on a budget with a timeshare resale at Hyatt Mountain Lodge. Timeshare Broker Sales can help you save thousands when you buy Colorado timeshare by broker.
Nestled in the heart of the charming Beaver Creek resort area, Hyatt Mountain Lodge is a ski-in/ski-out resort that places owners and guests within easy proximity to all Colorado's beautiful Vail Valley has to offer. With its ideal location adjacent to Market Square's new Center for the Arts and within walking distance to the downtown's year-round outdoor skating rink, boutiques and restaurants, this Hyatt timeshare is the perfect home base for getting to know Vail Valley.
With rough-hewn wood, granite and sandstone, the resort's old world-elegance borrows from traditional area architecture. Styled to reflect the work of local artisans and classic American lodge-style living, Hyatt's Mountain Lodge is the perfect blend of nostalgically rustic and indulgently luxurious.
Available Listings
No Active Listings Found. Not to worry. We can help!
Take advantage of our worldwide network of licensed brokers, and current owners. Let us go to work for you and find that perfect timeshare vacation property that you and your family and friends can enjoy for years to come. Why spend hours on the web sifting through ad sites, with prices all over the place. We know where to find it, and get the exact timeshare resale you are looking for. We have you covered start to close, so all you have to worry about is booking that flight ticket! Remember that Timeshare Broker Sales are timeshare specialists, licensed real estate brokers, and a BBB Accredited Business.
PLEASE CALL TOLL FREE: 800-985-9946 and we can help
Hyatt Mountain Lodge's Luxurious Amenities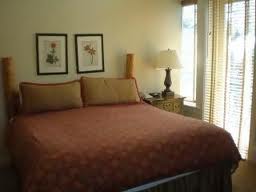 Onsite, Hyatt timeshare owners enjoy a host of amenities and services. The outdoor heated pool with three whirlpool spas serves as the perfect spot to sit-back and relax after an invigorating day on the slopes.
In summer and winter seasons, this deluxe Colorado timeshare offers a sport valet and the year round full-service concierge is happy to help guests make reservations, secure transportation and purchase tickets. And of course, there's the resort's ski-in/ski-out location on one of Vail's most highly-desirable ski-mountains.
While Hyatt Mountain Lodge does not have a full-service restaurant onsite, each timeshare unit comes with a fully-equipped kitchen for dining in. Additionally, the onsite concierge service is happy to point owners and guests to a number of local favorites, including the restaurants and bars at the nearby Park Hyatt Beaver Creek Resort & Spa. Dining here includes everything from casual breakfast spots to the high-energy Whiskey Elk lounge. Guests may also enjoy the pampering treatments at Park Hyatt Beaver Creek Resort & Spa's Allegra Spa.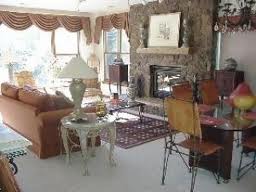 Accommodations at Hyatt Mountain Lodge
Hyatt timeshare owners enjoy their choice of studio, two and three bedroom condominiums. Studios boast a king-sized bed and sofa-bed, natural gas fireplace, gallery kitchen with microwave and refrigerator, and TV.
Two and three bedroom suites boast master suites with king-sized bed and spa-tub in connecting bathroom; guest bedrooms with two twin-sized beds which can be joined into a king-size bed; fully equipped kitchen with dining area, natural gas fireplace in living area, and a balcony off the living room. Some three bedroom units feature an additional kitchenette for owners or renters utilizing the "lock-off" feature.
Things to do in Vail Valley
There are hundreds of ways to enjoy the beautiful Vail Valley. In winter months, vacationers have their pick of more than 50 downhill skiing and riding trails and dozens of cross-country skiing trails. Hyatt Mountain Lodge offers a shuttle to famous Vail Mountain where Beaver Creek lift tickets are honored.
Summer in Vail is a haven for outdoor adventurers. From golfing to horseback riding, trout fishing, mountain biking and white water rafting, there are endless ways to enjoy the crisp mountain air and warm Vail sun.
No matter the time of year, Vail his home to an array of world-class dining, shopping and cultural activities. 
Travel with Hyatt Vacation Club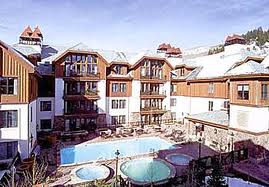 Hyatt Mountain Lodge is the perfect home base for exploring everything Colorado's Vail Valley has to offer. However, should you ever feel the need to branch-out, Hyatt makes it simple. When you buy a timeshare at any Hyatt resort, you're essentially purchasing access to them all.
That's because Hyatt Vacation Club is incredibly flexible. Hyatt timeshare owners can not only choose between Hyatt's 15 deluxe properties located across the U.S.; they can also choose the increment of time they'll be staying at any given Hyatt resort.
Hyatt timeshares are made even more flexible by their affiliation with exchange company Interval International, whose network of more than 2,000 worldwide resorts is available to Hyatt timeshare owners.
Save Thousands with Timeshare Broker Sales
Timeshare Broker Sales is a licensed REALTOR® and a BBB Accredited Business. We are timeshare resale and rental specialists for Hyatt Vacation Club. We have a complete inventory of Hyatt timeshares for you to choose from; and our licensed timeshare brokers can help you save up to 60% off resort pricing. Contact us today toll free at (800) 985-9946 with any buyer questions or to request information about our timeshare resale services.
At Timeshare Broker Sales, we favor a hands-on approach, helping to match buyers and sellers based on vacation preferences and budget. Don't hesitate, contact us today and see what our clients are raving about!
Amenities:
On-Site · Cooking Facilities (In Units) · DVD or VCR (In Units) · Exercise Room, Equipped · Fireplace (In Units) · Laundry Facilities · Lock-Off · Swimming Pool, Outdoors · Television (In Units) · Wheelchair Accessible · Whirlpool Spa or Hot Tub
Nearby· Bar/Cocktail Lounge · Bicycle Trails · Car Rentals · Day Spa · Entertainment, Live · Fishing · Golf · Grocery/Convenience Store · Horseback Riding · Lake · Playground · Restaurant · Sauna or Steam Room · Skating, Ice · Skiing, Cross Country · Skiing, Downhill · Swimming Pool, Indoors · Tennis
Hyatt Mountain Lodge
63 Avondale Lane
P.O. Box 19000
Avon, CO 81620
970-748-3000