Hyatt Pinon Pointe Timeshare Resales
This Arizona Timeshare is Your Home Away from Home in Sedona!
Set against vibrant red rock canyons and panoramas of deep blue sky, Hyatt's Pinon Pointe takes its cues from Sedona's mild, high-desert climate – making for a sophisticated, indulgent vacation destination.
This lavish Hyatt timeshare is located at the famous intersection of highways 89A and 179 and is centrally situated for exploring the breathtaking natural beauty of central Arizona.
Available Listings
No Active Listings Found. Not to worry. We can help!
Take advantage of our worldwide network of licensed brokers, and current owners. Let us go to work for you and find that perfect timeshare vacation property that you and your family and friends can enjoy for years to come. Why spend hours on the web sifting through ad sites, with prices all over the place. We know where to find it, and get the exact timeshare resale you are looking for. We have you covered start to close, so all you have to worry about is booking that flight ticket! Remember that Timeshare Broker Sales are timeshare specialists, licensed real estate brokers, and a BBB Accredited Business.
PLEASE CALL TOLL FREE: 800-985-9946 and we can help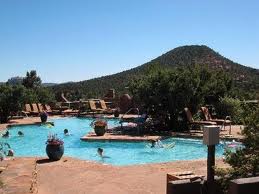 Hyatt Pinon Pointe Onsite Amenities
Onsite amenities at this beautiful Hyatt timeshare include:
Heated outdoor pool with sundeck
Two outdoor spas
tennis courts, recreation and fitness center
Fireplace and an outdoor fire pit
Finally, this Sedona timeshare is located adjacent to the Shops of Piñon Pointe, featuring some of Sedona's finest stores, galleries and restaurants.
Hyatt Pinon Pointe Accommodations
This deluxe Arizona timeshare in Sedona offers 64 two bedroom, two bath villas and 11 one bedroom, one bath villas – all featuring private balconies with sweeping desert views. Accommodations include:
King sized beds in master suites
Connecting bathroom and spa tub
Dining area/living room
Fully equipped kitchen with fireplace and entertainment equipment
Two Bedroom units include a guest bedroom with queen size bed, sleeper sofa and full bath. For your convenience, these beautifully appointed units also provide individual climate control, complimentary high speed internet access and housekeeping services.
Things to do Nearby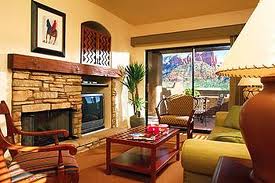 Nearby, there are hundreds of ways to enjoy central Arizona. Just steps from the resort, the Shops at Pinon Pointe offer world class shops, spas and restaurants.
Guests enjoy strolling the galleries of Sedona's thriving art scene. Several ancient Indian ruins and the scenic Verde Canyon Railroad are all within easy driving distance.
Contact Timeshare Broker Sales Today
This Hyatt timeshare is affiliated with Interval International. If you have any questions about this great Arizona timeshare resale opportunity, or if you're ready to buy timeshare at Hyatt Pinon Pointe, don't hesitate to contact us toll free at 800-985-9946.
Timeshare Broker Sales is member of the Licensed Timeshare Resale Brokers Association and is a BBB Accredited Business. We are Hyatt timeshare resale experts and we're here to help you save thousands when you buy or sell Hyatt timeshare.
Amenities
On-Site · Air Conditioning (In Units) · Clubhouse · Cooking Facilities (In Units) · DVD or VCR (In Units) · Exercise Room, Equipped · Fireplace (In Units) · Laundry Facilities · Lock-Off · Playground · Sauna or Steam Room · Swimming Pool, Outdoors · Television (In Units) · Tennis · Whirlpool Spa or Hot Tub
Nearby · Bar/Cocktail Lounge · Bicycle Trails · Car Rentals · Entertainment, Live · Golf · Grocery/Convenience Store · Horseback Riding · Restaurant
Hyatt Pinon Pointe
1 North Highway 89A
Sedona, AZ 86336