Hyatt Windward Pointe Timeshare Resales
Make the tranquility of sunny Key West your home away from home when you buy timeshare at Hyatt Windward Pointe. Timeshare Broker Sales can help you save thousands on Florida timeshare resales
Located in tropical Key West, overlooking the sparkling Atlantic Ocean, Hyatt Windward Pointe marries the tranquility of an island paradise with the convenience of ideal resort location. Just minutes from Duval Street, Mallory Square and Smathers Beach, Hyatt Windward Pointe is the perfect home base for exploring all that beautiful Key West has to offer. 
Key West's leisurely pace and laid-back island lifestyle are a welcome retreat from the fast-paced hustle and bustle of daily life; while the serene beauty of the island's tropical landscapes infuses visitors with a sense of peace and utter relaxation. Styled to reflect the elegance of a West Indies plantation, this Hyatt timeshare transports owners to a different time.
Available Listings
No Active Listings Found. Not to worry. We can help!
Take advantage of our worldwide network of licensed brokers, and current owners. Let us go to work for you and find that perfect timeshare vacation property that you and your family and friends can enjoy for years to come. Why spend hours on the web sifting through ad sites, with prices all over the place. We know where to find it, and get the exact timeshare resale you are looking for. We have you covered start to close, so all you have to worry about is booking that flight ticket! Remember that Timeshare Broker Sales are timeshare specialists, licensed real estate brokers, and a BBB Accredited Business.
PLEASE CALL TOLL FREE: 800-985-9946 and we can help
Hyatt Windward Pointe's Luxurious Amenities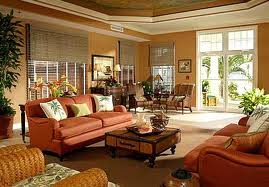 Onsite Hyatt timeshare owners enjoy use of the resort's sparkling, negative-edge pool overlooking the Atlantic Ocean. There are also outdoor whirlpool spas, comfortable lounge seating, the Abbey Road poolside sandwich and snack bar and a fitness center at the adjacent Hyatt Key West Resort & Spa. Owner's onsite also enjoy complimentary WiFi.
Although this timeshare vacation club does not have restaurant onsite, all villas feature fully equipped kitchens for dining in, as well as barbecue grills throughout the property.
Nearby at the Hyatt Key West Resort & Marina, Florida timeshare owners can sample some of the freshest seafood they'll ever taste at Nicola Seafood – serving Florida/Caribbean seafood in a distinctive setting featuring indoor and outdoor seating. There's also the Scuttles Pool Bar & Grill featuring light fare and frozen drinks in a Gulf-side location with fun Caribbean music on weekends.
Spacious and Generously Appointed Villas
Villa accommodations at Hyatt Windward Pointe are spacious and luxurious. Each 2 bedroom, 2 bath villa is fully equipped with superior amenities and can accommodate 6 people comfortably.
Villas include a master suite with king-size bed; connecting master bathroom with spa tub; guest bedroom with queen-size bed; guest bathroom; fully equipped kitchen with separate dining area and a spacious living room with a sofa bed. Each villa offers a spacious balcony with views overlooking either the ocean or the resort's lush gardens.
Things to do in Key West
Nearby there are hundreds of ways to enjoy Key West year after year. Vacationers enjoy water sports, snorkeling, boating and fishing at private marinas nearby; as well as dozens of local attractions and family-friendly activities.
No trip to Key West would be complete without a visit to its oldest tourist attraction: the Key West Aquarium. Future swashbucklers will delight in the Mel Fisher Maritime Heritage Museum, featuring recovered sunken treasure. For literature and history buffs, there's also the Earnest Hemingway Home & Museum (still occupied by the descendants of his more than 50 cats!) and the Harry S. Truman Little White House (the fully restored vacation retreat of the United States 33rd president).
Hyatt Vacation Club Timeshares
Hyatt Windward Pointe is the perfect home base for exploring all that tropical Key West has to offer. However, should you feel the need to explore, Hyatt makes it easy. When you buy a timeshare at any Hyatt resort, you're essentially buying access to them all.
That's because Hyatt Vacation Club is incredibly flexible. Hyatt timeshare can not only choose between Hyatt's 15 deluxe properties located across the US, they can also choose the increment of time they'll be staying at any given resort.
Additionally, Hyatt timeshare owners gain access to affiliated exchange company Interval International, whose network of more than 2,000 worldwide resorts will be yours to choose from.
Timeshare Broker Sales can Help You Save Thousands
Timeshare Broker Sales is a licensed REALTOR® and a BBB Accredited Business. We are timeshare resale and rental specialists for Hyatt Vacation Club. We have a complete inventory of Hyatt timeshares for you to choose from; and our licensed timeshare brokers can help you save up to 60% off resort pricing. Contact us today toll free at (800) 985-9946 with any buyer questions or to request information about our timeshare resale services.
At Timeshare Broker Sales, we favor a hands-on approach, helping to match buyers and sellers based on vacation preferences and budget. Don't hesitate, contact us today and see what our clients are raving about!
Amenities:
On-Site · Air Conditioning (In Units) · Cooking Facilities (In Units) · DVD or VCR (In Units) · Laundry Facilities · Swimming Pool, Outdoors · Television (In Units) · Wheelchair Accessible · Whirlpool Spa or Hot Tub
Nearby· Bar/Cocktail Lounge · Beach · Bicycle Trails · Boat Marina/Launching · Car Rentals · Entertainment, Live · Exercise Room, Equipped · Fishing · Golf · Grocery/Convenience Store · Playground · Restaurant · Sailing/Rentals · Scuba Diving · Tennis
Hyatt Windward Pointe
3675 South Roosevelt Boulevard
Key West, FL 33040
305-293-5050