Marriott's Maui Ocean Club Lahaina & Napili Towers
Return to Maui's paradise every year with a timeshare at Marriott's Maui Ocean Club Lahaina & Napili Towers
Situated along the pristine shores of Ka'anapali Beach, Marriott's Maui Ocean Club lets you immerse yourself fully in Hawaii's welcoming spirit amidst a serene tropical landscape.  
Available Listings
No Active Listings Found. Not to worry. We can help!
Take advantage of our worldwide network of licensed brokers, and current owners. Let us go to work for you and find that perfect timeshare vacation property that you and your family and friends can enjoy for years to come. Why spend hours on the web sifting through ad sites, with prices all over the place. We know where to find it, and get the exact timeshare resale you are looking for. We have you covered start to close, so all you have to worry about is booking that flight ticket! Remember that Timeshare Broker Sales are timeshare specialists, licensed real estate brokers, and a BBB Accredited Business.
PLEASE CALL TOLL FREE: 800-985-9946 and we can help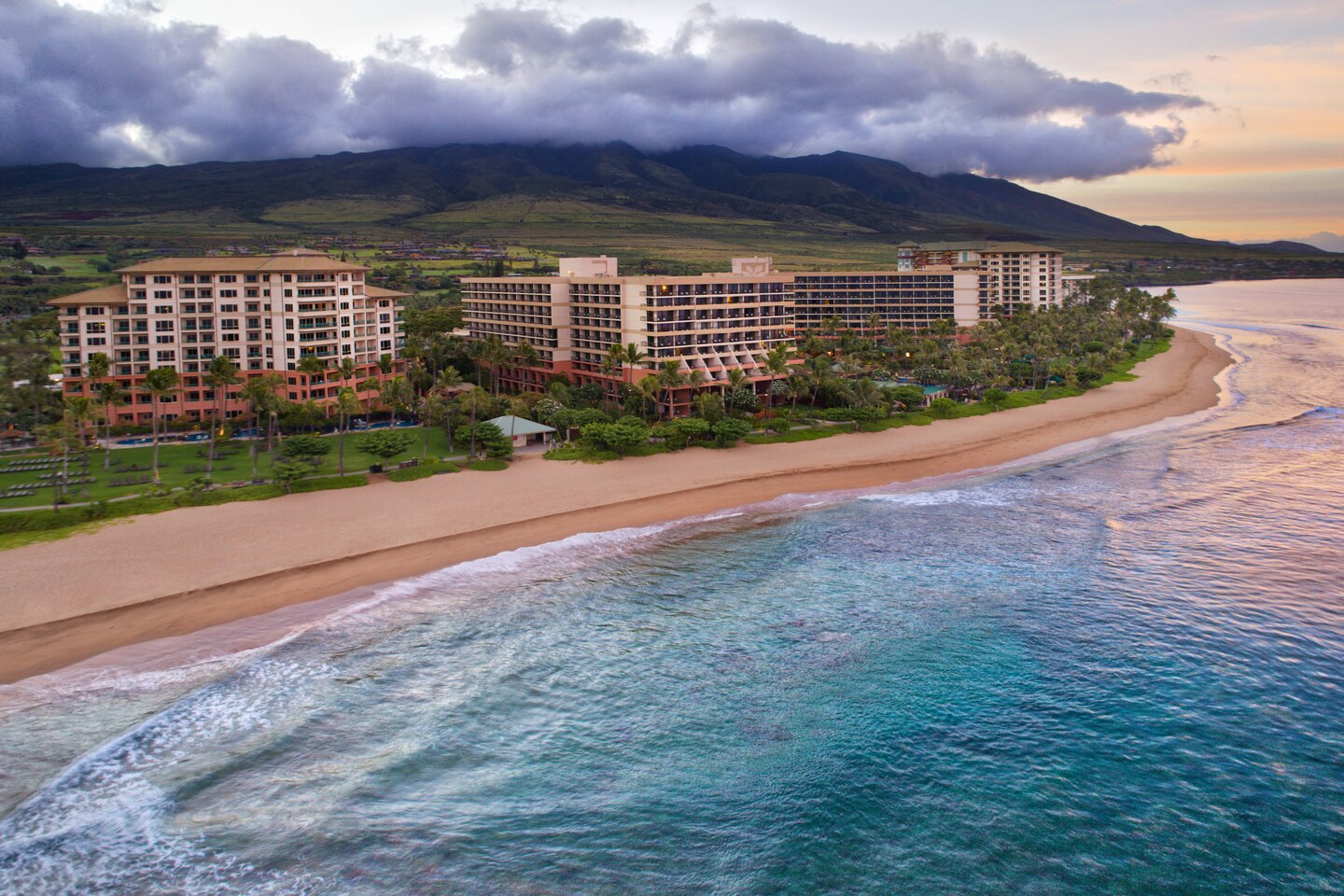 The Lahaina & Napili Towers at this deluxe Maui resort offer one, two and three-bedroom villa-style accommodations for MVC owners and renters.
With so much to offer, it's no surprise that Marriott's Maui Ocean Club has been named among the "Top 25 Hotels in Hawaii," by the prestigious Travel & Leisure magazine.
Amenities at Marriott's Maui Ocean Club
In addition to ideal resort location, owners and guests at Marriott's Maui Ocean Club can relax and refresh at one of the resort's three pools, including a 3.5-acre super pool with slides and waterfalls. Marriott's Maui Ocean Club also offers:
Full service spa & wellness center
Fully equipped fitness center
Sandy beach with pirate ship and waterslides for kids
Longboards Restaurant – serving up fresh Pacific seafood and amazing island views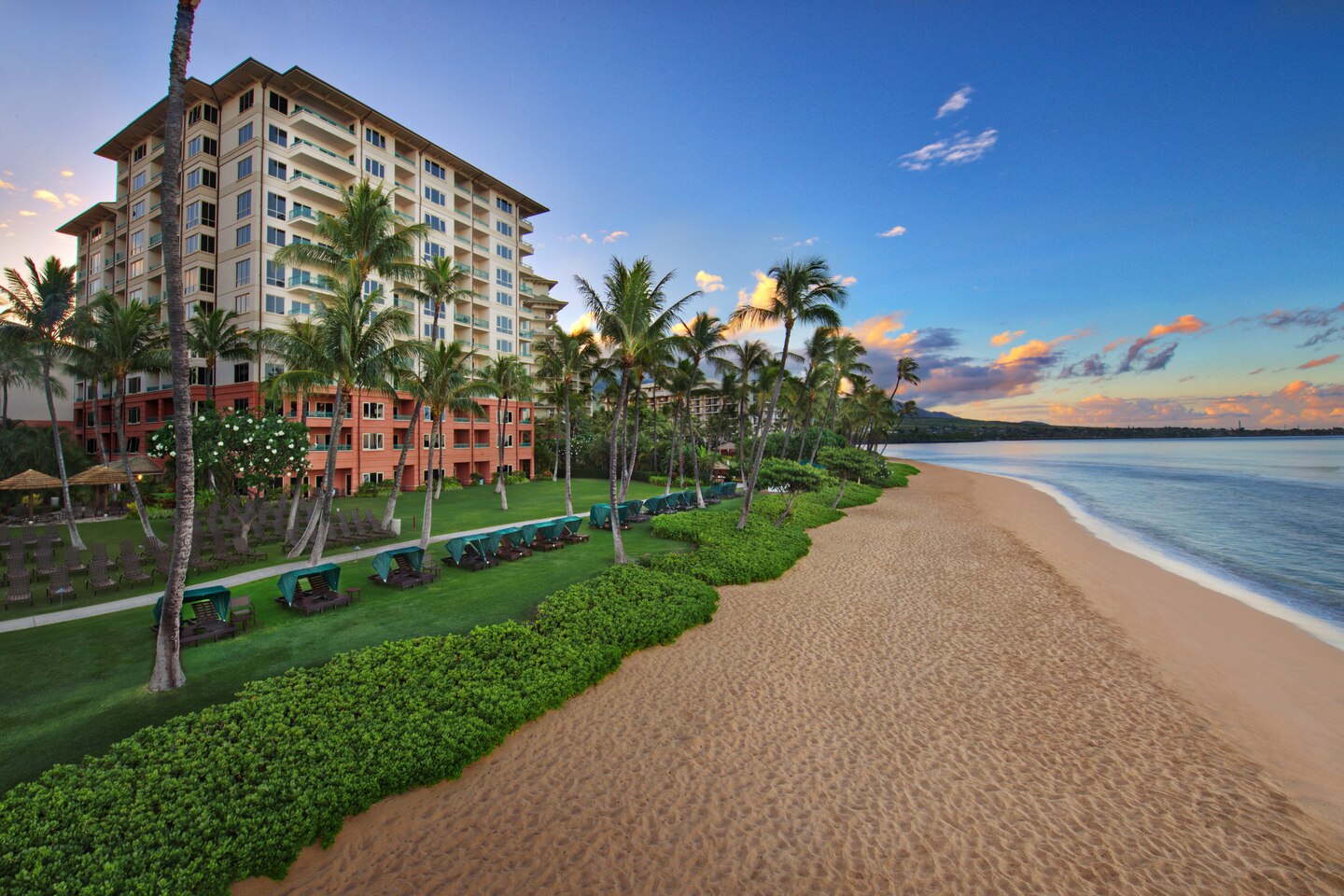 Accommodations at Marriott's Maui Ocean Club
This Marriott vacation property offers spacious, well-appointed vacation villas with:
Ample living and dining space
Private balconies or patios
Master suites with king sized beds and oversized tub or shower
Kitchen or kitchenette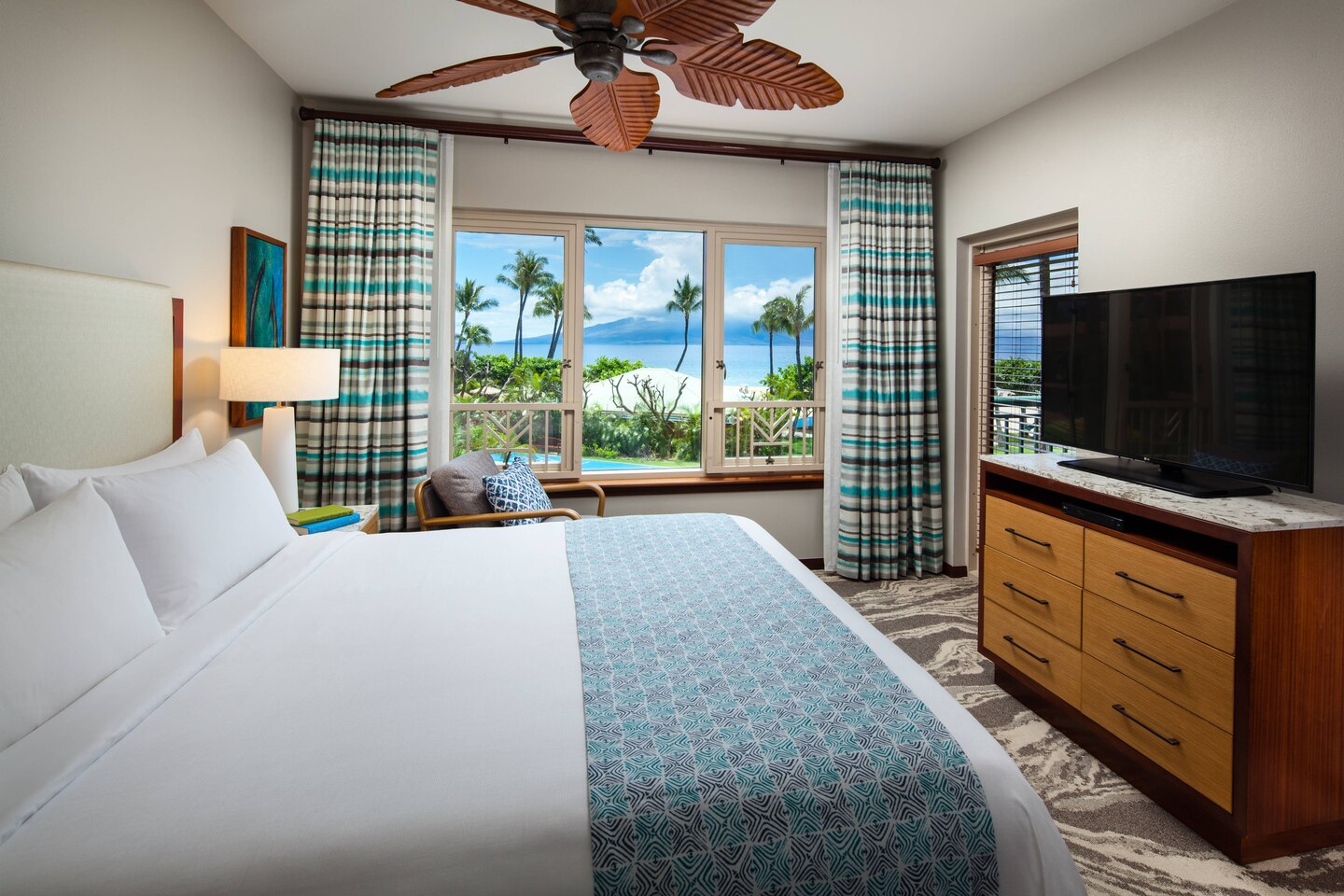 Things to Do at Maui Ocean Club
With ideal location right on the beach, there are dozens of ways to spend your Maui vacation at this popular Marriott timeshare resort.
From water sports like para-sailing and water-skiing to adventurous pursuits like scuba diving and snorkeling; water-babies will always have something to do at this seaside Hawaii timeshare.
Plus, the Marriott's Maui Ocean Club is located just moments away from attractions like Whalers Village, Front Street and Cannery Shopping Center.
Marriott Vacation Club Timeshare Resales
Like all MVC timeshares, Maui Ocean Club is affiliated with Interval International (II). If you would like to learn more about our great deals on Marriott timeshares, don't hesitate to contact us today.
Timeshare Broker Sales is a licensed REALTOR®, a member of the LTRBA, an ARDA recommended broker and a BBB Accredited Business.
We specialize in Marriott timeshare resales, and as licensed timeshare brokers we never charge an upfront fee for our resale services.
Call us today toll free at (800) 985-9946, to buy, rent or sell your timeshare safely and securely.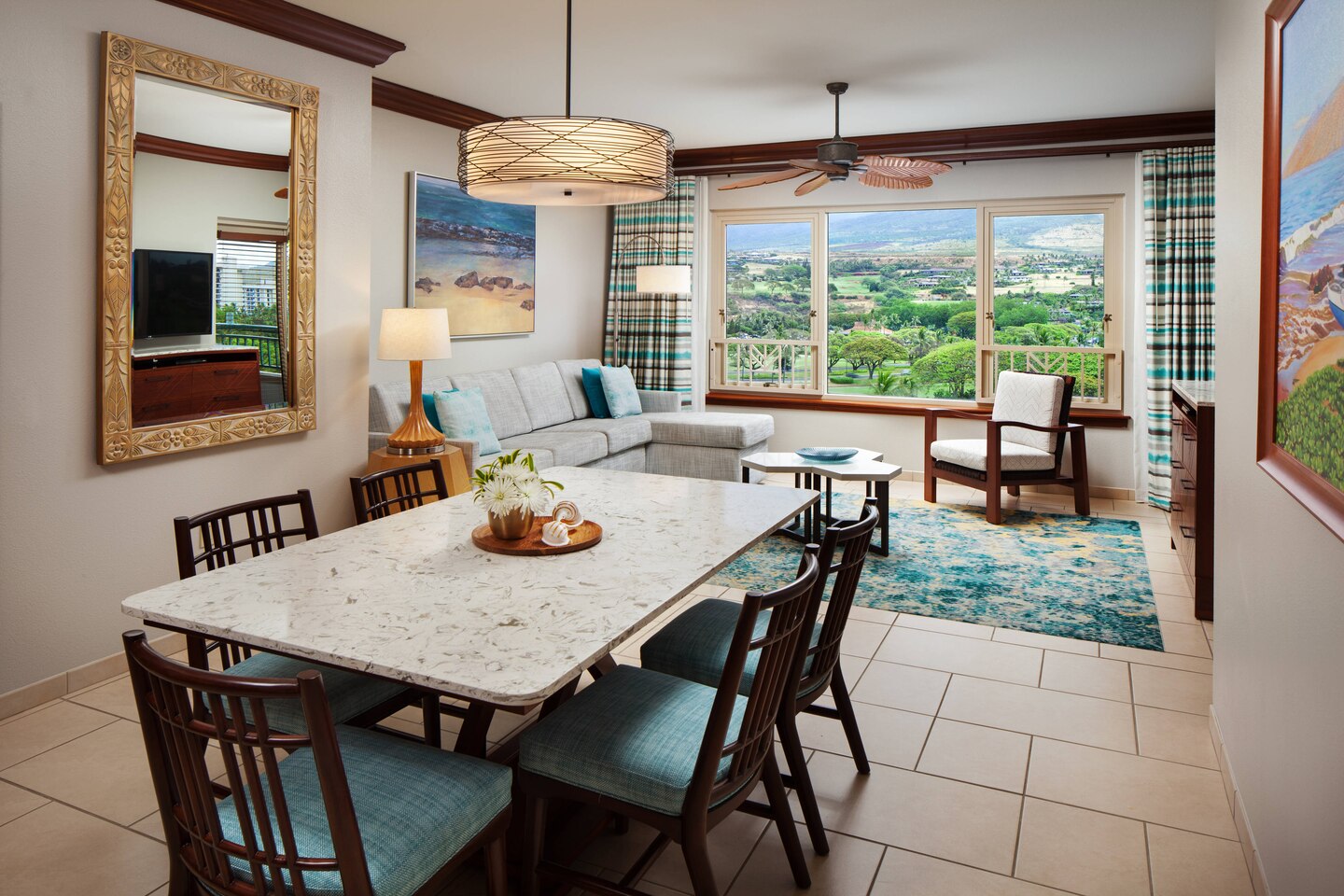 Amenities
On-Site · Air Conditioning (In Units) · Babysitting Referral · Bar/Cocktail Lounge · Beach · Car Rentals · Cooking Facilities (In Units) · DVD or VCR (In Units) · Entertainment, Live · Exercise Room, Equipped · Golf · Grocery/Convenience Store · Laundry Facilities · Lock-Off · Playground · Restaurant · Sailing/Rentals · Sauna or Steam Room · Scuba Diving · Swimming Pool, Outdoors · Television (In Units) · Tennis · Wheelchair Accessible · Whirlpool Spa or Hot Tub
Nearby · Bicycle Trails · Boat Marina/Launching · Day Spa · Fishing
 Marriott's Maui Ocean Club Lahaina & Napili Towers100 Nohea Kai Drive
Lahaina, Maui, HI 96761
808-667-1200