Spend Time in an Affordable Timeshare in Park City, UT
Park City, Utah is a popular vacation spot for many different reasons. While many flock to the area in the winter months, it really is a great place to visit all year long. The gorgeous mountain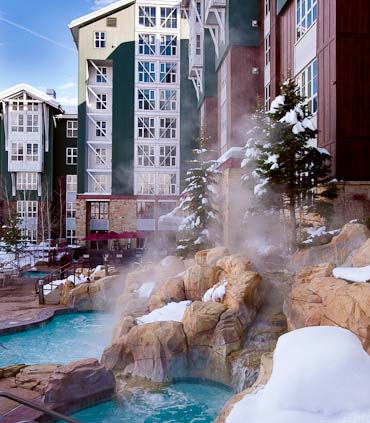 town has quite a bit to offer vacationers. Thanks to all of the features and amenities in and around Park City, it makes a perfect destination for those considering timeshares. Among the most popular timeshare resorts are the Marriott Mountainside and Marriot's Summit Watch. You can find other properties, but the one we will discuss below, the Summit watch, does have something for everyone in the family!
Amenities of the Resort
Whenever one is looking into buying a timeshare, it is important to see what types of amenities the resort can offer. With Summit Watch, the features are bountiful. It offers four whirlpool spas, as well as an indoor/outdoor swimming pool. The private owner's lounge features a nice fireplace, and the children will have a blast in the game room. Anyone who wants to keep in shape can do so thanks to the on-site fitness center, which has all the equipment you need. Another amenity you might not find elsewhere is the daily activities program.
The Accommodations
At Summit Watch, timeshare owners can enjoy their two-bedroom, two-bathroom villas that feature a master suite and beautiful bathrooms with soaking tubs and showers. The villa includes a washer and dryer, television, fireplaces, and living and dining areas. The layout and the furnishings help to give you the feeling of being home while you are on vacation.
What to Do in Park City
Vacationers with timeshares will always find plenty to do in town no matter when they decide to vacation. The winters are very popular thanks to the winter sports, such as skiing and snowboarding that dominate the Wasatch Mountains. However, the other seasons prove to be popular as well. Hiking through the mountains, going fishing, and just enjoying the city without needing to bundle up is always nice! You can visit one of the nearby state parks, such as Antelope Island State Park, or play golf. Of course, it is also fun to explore the city.
The Sundance Film Festival helped put Park City on the map, and that might be the reason you want to own a timeshare in the city. If you want to spend some time hobnobbing around celebrities, see if you can book your timeshare for January each year.
Why Choose a Timeshare?
Even though you might not need a timeshare to vacation in Park City, it's easier when you have one. Instead of trying to book a hotel room only to find out they are full, you always have a place to stay. Buying a timeshare also happens to be a much cheaper option than trying to invest in a full vacation home in or near this popular city. Choosing to go with a timeshare is a cost effective option. As you can see from the amenities at Summit Watch, you aren't giving up any amenities either. In fact, you have more amenities than most hotels!