Sheraton Vistana Resort Timeshare Resales
Sheraton Vistana Resort marries ideal Orlando location with luxurious amenities. Timeshare Broker Sales can help you save up to 60% when you buy Florida timeshare resale
Located in the heart of Orlando, just minutes from Walt Disney World, the Sheraton Vistana Resort marries ideal location with the serenity of a tropical resort escape. With swaying palm trees and lush landscaping, Sheraton Vistana Resort is a welcome retreat from all the hustle and bustle of downtown Orlando, yet it conveniently accessible to all your favorite area activities.
As a member of the Starwood Vacation Ownership network of resorts, this Sheraton timeshare offers owners the world-class amenities and unparalleled levels of service owners have come to expect from Sheraton and Starwood.
Available Listings
No Active Listings Found. Not to worry. We can help!
Take advantage of our worldwide network of licensed brokers, and current owners. Let us go to work for you and find that perfect timeshare vacation property that you and your family and friends can enjoy for years to come. Why spend hours on the web sifting through ad sites, with prices all over the place. We know where to find it, and get the exact timeshare resale you are looking for. We have you covered start to close, so all you have to worry about is booking that flight ticket! Remember that Timeshare Broker Sales are timeshare specialists, licensed real estate brokers, and a BBB Accredited Business.
PLEASE CALL TOLL FREE: 800-985-9946 and we can help
Sheraton Vistana Resort's Deluxe Amenities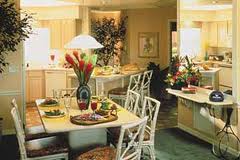 Onsite there are dozens of ways to enjoy Sheraton's Vistana Resort grounds. Whether you're looking for recreation, relaxation, or a little of both, Sheraton Vistana Resort has you covered.
The resort's cool deep pool and numerous poolside bars make for ultimate relaxation. Bicycle trails weave through the sprawling property and onsite bike rentals (featuring traditional, 2 and even 4-seater Surrey bikes) make exploring the beautiful area easy and fun. And onsite basketball and tennis courts are perfect for unwinding after a long day at the attractions. The resort features 9 lighted tennis courts (5 clay and 4 hard) that are open from 8am-10pm.
Pampering at Sheraton Vistana Resort is easy. Sheraton timeshare owners are invited to relax with a private massage. Onsite therapists specialize in Swedish, Deep Tissue, Sports, Aromatherapy and Reflexology massages and are offered in 30, 60, 90 and 120 minute appointments! Sheraton Vistana Resort even offers onsite tanning to help enhance your Florida sun-kissed glow.
There are a number of children's and family activities onsite including: pool parties, Scuba Academy, miniature golf, scavenger hunts, volley ball, tennis, speed stacking, aqua fit, family game shows and even wii tournaments.
Onsite Dining and Lounges
Dining at this Starwood timeshare vacation club resort is convenient and varied. For your grocery needs there's the Marketplace – featuring daily conveniences and snacks. Sheraton timeshare owners can even arrange to have their villa pre stocked with groceries and laundry supplies for a nominal fee.
Then there are the resorts numerous restaurants and lounges available when you buy a timeshare at Sheraton Vistana Resort. From the Fountains Food Court (with KFC, A&W All American Food and Pizza Hut), the Coral Reef Bar (poolside) to Zimmie's Casual Eatery and Sports Bar, the Oasis Poolside Bar offering smoothies and tropical drinks, and Cascades Bar and Grille (with terrace seating) there's something for everyone at this deluxe resort.
Finally Sheraton Vistana Resort offers a full-service concierge (the Disney Planning Center) operated by Disney staff to assist you with all of your Disney tickets, reservations and information.
Sheraton's Luxurious Villa Accommodations
Florida timeshare owners at Sheraton Vistana Resort have their choice between a number of deluxe villas, from one-bedroom villas to two-bedroom lock-offs. These deluxe villas offer all the comforts of home – and more! From luxurious whirlpool tubs to screened-in balconies and patios, Sheraton Vistana Villages works hard to make timeshare owners as comfortable as possible. Villas feature kitchens or kitchenettes for dining in, as well as separate dining and living area and televisions throughout.
Nearby Attractions
We don't have to tell you about all the wonderful, family-friendly ways to enjoy Orlando. Whether you visit Walt Disney World or Universal Studios, SeaWorld or Kennedy Space Center, Sheraton Vistana Resort puts you in close proximity to all your favorite Orlando attractions.
But there's more to Orlando than just theme-parks. Orlando is home to a number of world-class championship golf courses including Championsgate featuring two public courses designed by the famous Greg Norman.
Shopping, dining and entertainment also abound in Orlando; where vacationers can spend a day browsing the shops on International Drive and the evening dining or catching a show at Disney's dedicated Cirque de Soleil theater, La Nouba.
Travel the Globe with Sheraton and Interval International
Sheraton's Vistana Resort is the perfect home base for exploring Orlando year after year, but timeshare ownership at this deluxe Orlando timeshare also an incredibly flexible way to travel the globe. That's because Sheraton timeshares are affiliated with Interval International, allowing owners to trade their time for time at one of 2,000 resorts worldwide.
If you're interested in purchasing a Sheraton timeshare to secure annual vacations for you and your family, check out our Buyer FAQ and contact us today. Timeshare Broker Sales is a licensed REALTOR® (a member of the Licensed Timeshare Resale Brokers Association), and a A+ BBB Accredited Business. We are timeshare resale specialists and offer an extensive inventory of Starwood and Sheraton timeshares for sale.
Save Thousands with Timeshare Broker Sales
We know how to help you save up to 60% on your Sheraton timeshare resale. We can also help individuals who aren't ready to buy timeshare secure Sheraton timeshare rentals for about the same as they might pay for a cramped hotel-room with similar location.
Call today to request information, consult with one of our licensed timeshare brokers, or even to sell your Sheraton timeshare. Our friendly and knowledgeable staff is standing by so don't delay. Contact us today and see what our clients are raving about!
Amenities:
On-Site · Air Conditioning (In Units) · Babysitting Referral · Bar/Cocktail Lounge · Bicycle Trails · Car Rentals · Clubhouse · Cooking Facilities (In Units) · DVD or VCR (In Units) · Entertainment, Live· Exercise Room, Equipped· Grocery/Convenience Store· Lake· Laundry Facilities· Lock-Off· Playground· Restaurant· Sauna or Steam Room· Swimming Pool, Outdoors· Television (In Units)· Tennis· Wheelchair Accessible· Whirlpool Spa or Hot Tub 
Nearby· Boat Marina/Launching · Day Spa · Fishing · Golf · Horseback Riding · Sailing/Rentals · Scuba Diving · Swimming Pool, Indoors · Water Skiing
Sheraton Vistana Resort
8800 Vistana Centre Drive
Orlando, FL 32821
407-239-3100