Wyndham Bonnet Creek Resort Timeshare Resales
Save thousands on your annual Disney vacation with a timeshare at Wyndham Bonnet Creek Resort. Timeshare Broker Sales can help you save thousands when you buy Wyndham timeshare resale
Do you and your family love the magic of Walt Disney World? If you take frequent trips to Disney's Magic Kingdom and Epcot®, a timeshare resale at Wyndham Bonnet Creek Resort can save you thousands in on accommodations while situating you directly in the heart of all the action.
In fact, Wyndham Bonnet Creek Resort is the closet resort to the entrance of Disney's Magic Kingdom! This deluxe Wyndham timeshare even offers complimentary transportation to all four Disney theme-parks and the Downtown Disney® Area!
Best of all, Wyndham Bonnet Creek Resort is a Walt Disney World Good Neighbor® Hotel and offers guests and timeshare owners an onsite Disney Planning Center where Disney cast members will assist you and your family in the purchase of park tickets and Disney Dining Reservations while providing great, insider tips for making the most of your Disney vacation.
Luxe Onsite Amenities and Accommodations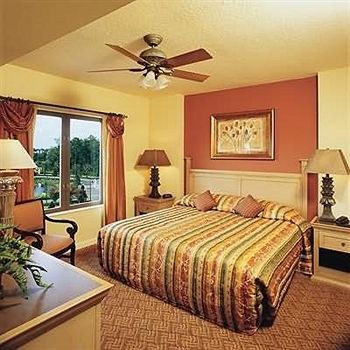 Located on a beautiful private lake in sunny Buena Vista, Florida, Wyndham Bonnet Creek marries ideal location with the serenity of a resort escape. The onsite landscaping and architecture call to mind the avenues of Venice, complete with red-stucco buildings and balcony porches which overlook the resorts four swimming pools!
Owners also enjoy the use of two lazy-rivers, six hot-tubs, two children's water features, a playground and an onsite miniature golf course. For quiet relaxation after the excitement of the parks, the resort offers a serene lakeside boardwalk and even boat rides.
Accommodations at this deluxe Orlando timeshare provide lakefront or pool-views and boast beautifully furnished one and two bedroom suites with fully-equipped kitchens, washers, dryers, Jacuzzi tubs, storage space and even pull-out sofas to accommodate extra guests.
Convenient Location and Ultimate Flexibility
With its convenient location, Wyndham Bonnet Creek Resort puts you and your family in the heart of all of Orlando's family-friendly attractions. Besides being a stone's throw from Disney, there are a number of world-famous theme parks nearby as well, such as Universal Studios Florida®, Universal's Island of Adventure®, SeaWorld® Adventure Park and much more offering family-friendly excitement for everyone!
So mix it up a little bit, take advantage of the on-site concierge services that will help you plan your week, and save a bundle with discounted tickets to select theme parks, attractions, dinner shows, spa packages, golf, dining and more!
Finally, Wyndham Bonnet Creek is an RCI gold-crown rated resort, meaning ownership at this deluxe Wyndham timeshare gives owners access to RCI's vast network of worldwide resorts. With RCI, Wyndham Bonnet Creek timeshare owners can choose from more than 3,700 resorts across the globe; in addition to the numerous in-network Wyndham resorts available.
Timeshare Resales at Wyndham Bonnet Creek
When you're ready to buy timeshare at Wyndham Bonnet Creek, you'll want to look into timeshare resales. With resale, you'll save thousands and forgo intense, high-pressure sales-presentations without sacrificing quality. Timeshare Broker Sales are timeshare resale experts skilled in helping buyers, like you, find the perfect Wyndham timeshare resale for their budget and lifestyle. Once we've found the ideal timeshare resale, our licensed timeshare brokers will walk you through the steps to securing a lifetime of affordable, unforgettable vacations for you and your family.
Wyndham Timeshare Rentals
Perhaps you're not ready to buy timeshare but would like to conduct some hands-on resort research. Or maybe you're just looking for a luxurious yet affordable get-away. There are thousands of Wyndham timeshare rentals available in exotic destinations all across the globe. For about the same as you'd pay for a cramped hotel room, we'll secure you and your family with the spacious, opulent accommodations Wyndham Vacation Ownership is known for.
Timeshare Broker Sales: a Name You Can Trust
Timeshare Broker Sales is a licensed REALTOR® and a BBB Accredited Business. We are timeshare resale specialists for Wyndham Vacation Ownership worldwide.
Our licensed timeshare brokers have extensive knowledge about program intricacies, specific-resort information and exchange opportunities that our clients find invaluable when deciding which vacation property to purchase. With offices in Tampa, we are Florida timeshare resales specialists. Our knowledge helps you find the best rates on Wyndham timeshare properties.
Contact us today Toll Free at (800) 985-9946, and see what our clients are raving about!