Hilton Grand Vacations Club at SeaWorld® Timeshare Resales & Rentals
Hilton Grand Vacations Club at SeaWorld is Located Across the Street From World Famous SeaWorld® Orlando.
Timeshare Broker Sales, Preferred HGVC Resale Broker, Has All the Exciting Details!
Get ready for family adventure and fun at the beautiful Hilton Grand Vacations Club at SeaWorld! SeaWorld Orlando is just across the street with Walt Disney World and Universal Studios attractions just minutes away!

Available Listings
Florida 32821

23 listings

Price Range

500 – 13,000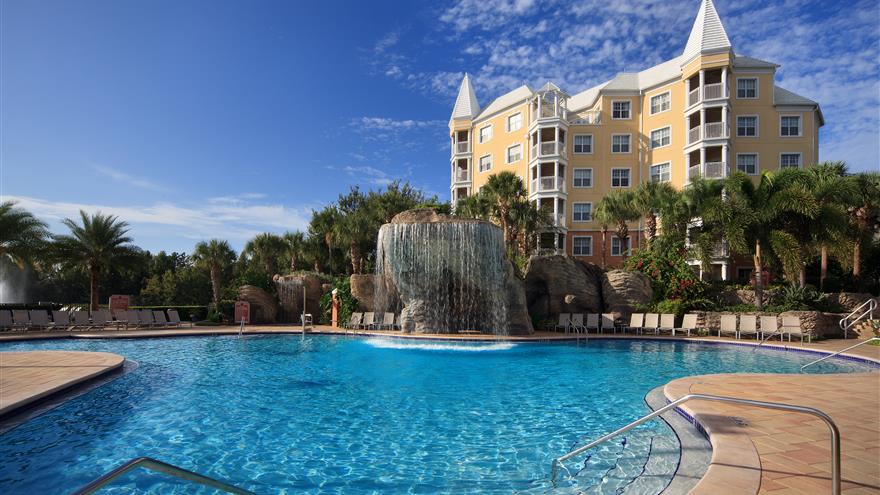 SeaWorld® Orlando Vacations at Hilton Grand Vacations Club
Hilton SeaWorld Orlando offers thirty-three beautifully landscaped acres with festive and unique Bermuda styling. You may chose from one and two bedroom suites, each with screened balconies for taking in the morning sunrise with a cup of coffee or relaxing as you watch the day slip into evening. Each timeshare unit is fully equipped with most of the comforts of home; and even some extras like the spacious whirlpool tub in your master bath.
Onsite, walk hand-in-hand along the trails of the private lakefront or improve your golf game with practice on the putting green. Other amenities include two inviting pools, a children's pool and playground, a fitness center, croquet lawn course, shuffleboard courts, game room, poolside bar and grill, deli, gift shop, and planned activities for the kids!
If you and the family are ready for the adventures awaiting you in beautiful Orlando, buckle up for a day of fun! You won't have to go far to find your favorite family-friendly vacation destinations. In fact, Grand SeaWorld Resort is just across the street!
Family Friendly Fun in Orlando
When you're ready a bit of Magic, the wonderful world of Disney is just a couple exits south! Whether you decide to visit Magic Kingdom, Epcot, Animal Kingdom, Hollywood Studios, Typhoon Lagoon, or Blizzard Beach, each will provide a day of fun second to none! A few exits north will place you at the entrance of Universal Studios- home of the new Harry Potter adventure!
Once you've waved good-bye to Mickey, Harry and Shamu, perhaps you'd like to visit the Kennedy Space Center less than 2 hours drive east of Orlando. The museum offers a glimpse of early space travel and information on future planned launches.
And if your ideal vacation isn't complete without feeling the sand between your toes and taking a dip in the ocean, head east a few more minutes and you'll be at the beautiful Atlantic Seashore.
From spring training at World of Sports, championship golf tournaments at famed PGA courses, theme and water parks, hot air balloon rides, space travel and world-class shopping and dining, you'll always find something fun for the whole family! A Hilton Grand Vacation Club timeshare means fanciful entertainment and unforgettable fun for the entire family!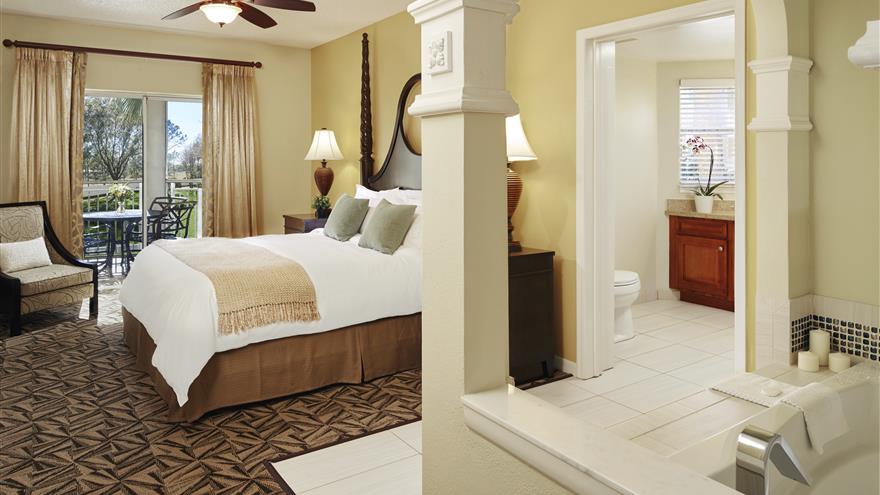 To Orlando and Beyond with Hilton Grand Vacations Ownership
With all its family-friendly activities, it's understandable you'd want to return to your Orlando timeshare year after year. However, you can easily exchange your Florida timeshare week at HGVC at SeaWorld for time at one of thousands of resorts all over the world.
All HGVC timeshares are affiliated with Resort Condominiums International, the world's leading timeshare exchange program. RCI offers members ultimate vacation flexibility by affording owners the option to trade time at their "home resort" for time at one of more than 5,000 affiliated resorts worldwide. RCI has awarded HGVC at SeaWorld its Gold Crown Rating for excellence.
A timeshare resale at HGVC at SeaWorld opens up a world of travel possibilities. When purchased with the help of a licensed timeshare broker, a Hilton timeshare resale can help you save thousands as you explore the globe.
For more information about this great vacation ownership opportunity, or to learn more about Hilton timeshares in Orlando, please contact us today
Timeshare Broker Sales is a Preferred Broker for HGVC Resales!
Timeshare Broker Sales is a licensed REALTOR® and A+ BBB Accredited Business specializing in timeshare resales and rentals. Most importantly, we're a name you can trust. Our hands-on approach, extensive experience and genuine passion for the industry will help you save thousands (up to 70%) off resort developer prices when you buy timeshare resale. Call toll free (800) 985-9946 now to speak with one of our licensed and professional timeshare resellers.
Timeshare Broker Sales is a resale specialist for HGVC Timeshare; meaning we have insider knowledge and valuable relationships that afford us the ability secure the best possible deal when you buy timeshare with HGVC. Browse our inventory of Hilton timeshares for sale or timeshare rentals today; then let us help you save thousands on the purchase of your Hilton timeshare.
Timeshare Broker Sales doesn't just help clients buy timeshare. We are also leading timeshare resells – helping owners who are no longer able to use their vacation property sell it safely and efficiently. Need to sell HGVC timeshare? Our knowledgeable team of experts can help you through every step of the process. We've helped thousands of owners just like you sell timeshare.
Best of all, with Timeshare Broker Sales, there are never any upfront fees to list your timeshare for sale. We provide "white glove" service throughout the entire process, so see for yourself what all our customers are raving about! Call toll free (800) 985-9946 today!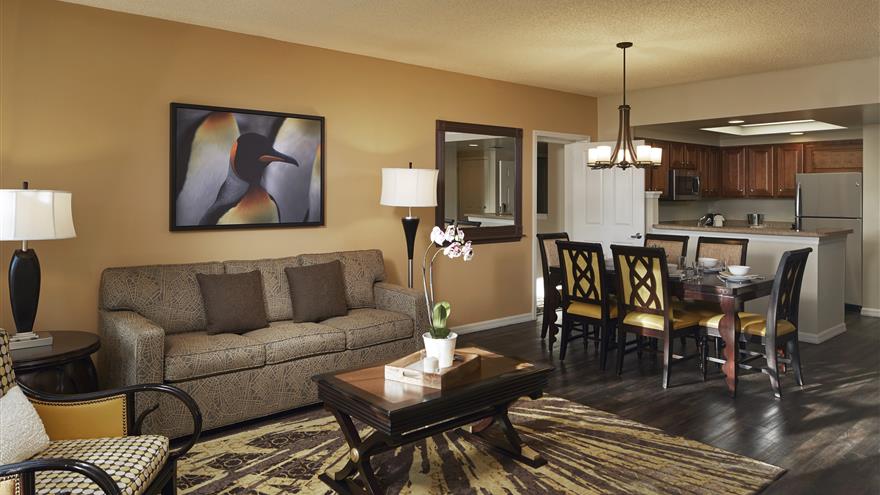 Amenities
On-Site Amenities
Lake
Pool
Children's Pool
Tennis
Exercise Equipment
Whirlpool/Hot Tub
Games Room
Playground
Handicapped Accessible
Elevator
Grocery
Snack Bar
Unit Amenities
Telephone (All Units)
Laundry (Some Units)
Kitchen (All Units, Partial/Full)
Air Conditioning (All Units)
Carpet (All Units)
Washer/Dryer (Some Units)
Dishwasher (Some Units)
Microwave (Some Units)
Other Amenities
Beach (60.0 miles)
Golf (Nearby)
Live Entertainment (1.0 miles)
Medical Facility (5.0 miles)
Restaurant (2.0 miles)
Hilton Grand Vacations Club at SeaWorld® (RCI#3517)
6924 Grand Vacations Way
Orlando, FL  32821
USA
407-239-0100