Hilton Grand Vacations Club on Paradise Timeshare Resales
Hilton Grand Vacations Club on Paradise offers plenty of ways to unwind with family-friendly features and superbly appointed accommodations, golf, tennis, and boating, just minutes away from the best Las Vegas has to offer, yet convenient to the Convention Center
Timeshare Broker Sales are Las Vegas specialists, and HGVC Preferred Brokers, so call today!
Situated just 1/2 mile from the glittering Las Vegas Strip, Hilton Grand Vacations Club on Paradise is a private enclave of timeshare vacation suites adjacent to the Las Vegas Hilton and the Las Vegas Convention Center. This ideal location affords HGVC timeshare owners supreme convenience to all the sights and sounds of the city-that-never-sleeps; yet is ideally complemented by its non-gaming, private club setting- affording guests a soothing retreat after a long day (or night) on the Strip.

Available Listings
7 listings

Price Range

2,000 – 8,500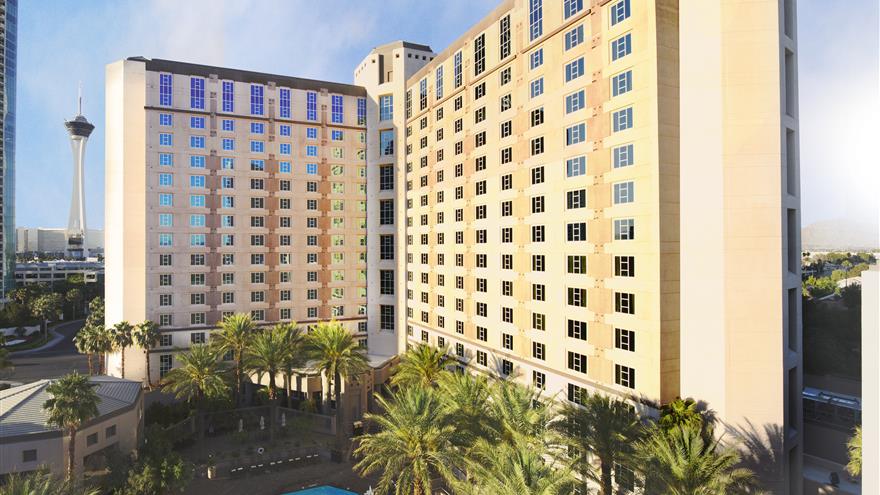 Onsite Amenities at HGVC on Paradise
You'll find an exclusive recreation area including an outdoor heated pool and whirlpool spa, deluxe fitness center, full-service Concierge, and access to all the amenities of the Las Vegas Hilton, located next-door. Timeshare owners and guests at this Las Vegas timeshare enjoy elegantly appointed studio, one and two-bedroom suites with fully equipped kitchens, spacious living and dining areas and luxurious master baths with whirlpool tubs. 
Attractions Near HGVC on Paradise in Las Vegas
Its true Las Vegas is the casino gambling capital of the world; But Vegas also plays host to a number of the United States' most highly-regarded business facilities like the world-renowned Convention Center; and family-friendly activities including MGM Grand Theme Park and Grand Slam Canyon.
Less than an hour from this HGVC timeshare you can tour the Grand Canyon by air or horseback or take in the splendor of the Hoover Dam. We can understand why you'd want to return year after year, but with an affordable Hilton timeshare resale, you don't have to. Contrary to popular belief, timeshares are some of the most flexible vacation tools available.
Hilton Grand Vacations Club Let You Travel the Globe
All HGVC timeshares are affiliated with Resort Condominiums International, the world's leading timeshare exchange program. RCI offers members ultimate vacation flexibility by affording owners the option to trade time at their "home resort" for time at one of more than 5,000 affiliated resorts worldwide. RCI has awarded HGVC Las Vegas its Gold Crown Rating for excellence.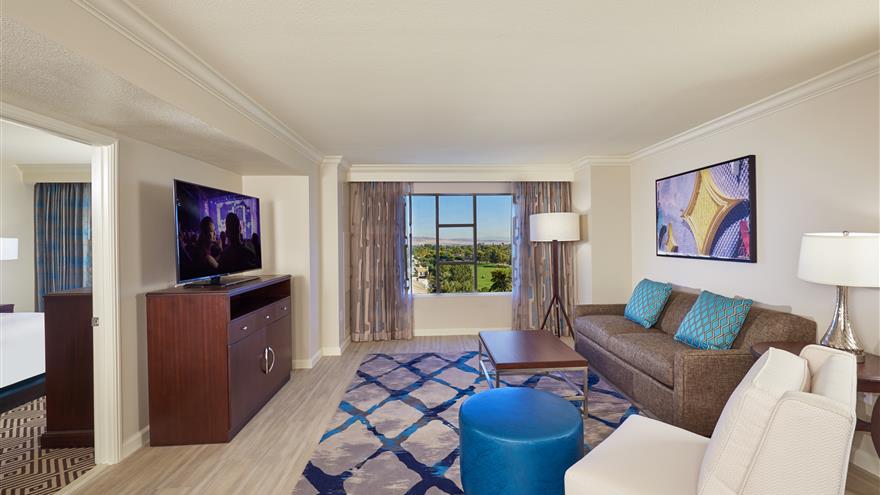 A timeshare resale at HGVC Las Vegas opens up a world of travel possibilities. With RCI, your Las Vegas vacation property can transport you one of thousands of resorts across the globe.  When purchased with the help of a licensed timeshare broker, a Hilton timeshare resale opens up a world of vacations for thousands less than you'd pay retail.
For more information about this great vacation ownership opportunity, or to learn more about Hilton timeshares in Las Vegas, please contact us today.
Timeshare Broker Sales are Authorized as HGVC Preferred Brokers, and Las Vegas Specialists
Timeshare Broker Sales is a licensed REALTOR® and a A+ BBB Accredited Business specializing in timeshare resales and rentals. Most importantly, we're a name you can trust. Our hands-on approach, extensive experience and genuine passion for the industry will help you save thousands (up to 70%) off resort developer prices when you buy timeshare resale. Call toll free (800) 985-9946 now to speak with one of our licensed and professional timeshare brokers.
Timeshare Broker Sales is a specialist for HGVC Timeshare Resales; meaning we have insider knowledge and valuable relationships that afford us the ability to find you the best possible deal when you buy timeshare with HGVC. Browse our inventory of Hilton timeshares for sale or timeshare rentals today; then let us help you save thousands on the purchase of your Hilton timeshare.
Need to sell HGVC timeshare? Our knowledgeable team of experts can help you through every step of the process. We've helped thousands of owners sell timeshare safely and efficiently.
Best of all, with Timeshare Broker Sales, there are never any upfront fees to list your timeshare for sale. Call toll free (800) 985-9946 today for more information on buying, selling or renting Hilton timeshare.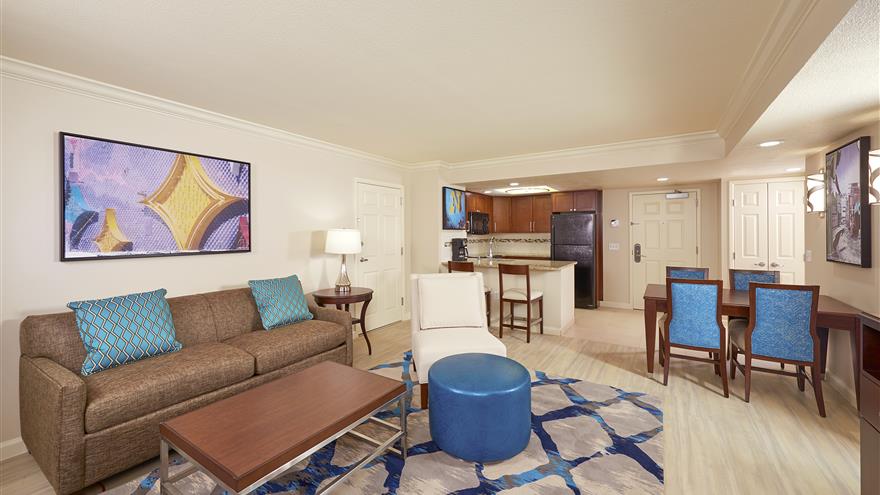 On-Site Amenities
Pool
Exercise Equipment
Health Club
Whirlpool/Hot Tub
Handicapped Accessible
Elevator
Laundry
Snack Bar
Unit Amenities
Telephone (All Units)
Kitchen (All Units, Partial/Full)
Air Conditioning (All Units)
Carpet (All Units)
Washer/Dryer (Some Units)
Dishwasher (Some Units)
Microwave (Some Units)
Other Amenities
Waterskiing (25.0 miles)
Lake (25.0 miles)
Boating (25.0 miles)
Fishing (25.0 miles)
Golf (Nearby)
Horseback Riding (35.0 miles)
Casino (Nearby)
Live Entertainment (Nearby)
Hairdresser (Nearby)
Medical Facility (Nearby)
Restaurant (Nearby)
Shopping (Nearby)
Hilton Grand Vacations Club on Paradise (RCI#5426)
455 Karen Ave. 
Las Vegas, NV 89109
USA
702/946-9200
808-886-7979