Hilton Timeshares in Orlando
Why Should You Buy Hilton Suites in Orlando?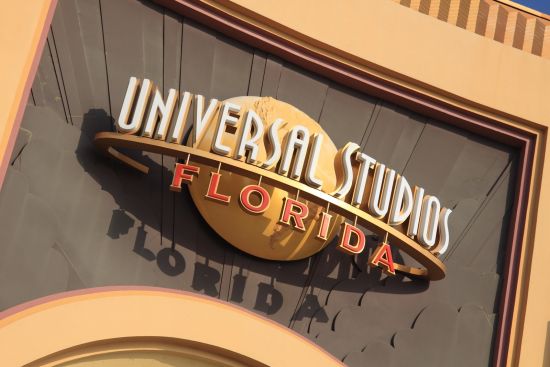 Orlando attracts over 51 million tourists a year. Vacationers flock to "The City Beautiful" for sunny days and family-friendly activities. Most vacationers to Orlando are looking for accommodations that are convenient to Orlando's many attractions; but serene enough to offer a soothing respite from the action-packed city.
That's why Hilton timeshares are so popular in Orlando. All Hilton Grand Vacations properties in Orlando offer ideal location close to beloved attractions like Universal Studios, SeaWorld Orlando, and Walt Disney World, yet mimic the feel of a sequestered oasis – allowing owners to relax and unwind in preparation for another fun-filled day.
Hilton timeshares in Orlando offer sophisticated yet richly themed resorts with amenities to suit the needs of every vacationer; from the active fitness enthusiast to the contented sun-worshipper. Whatever your vacation M.O., a Hilton Grand Vacations Club Orlando timeshare is sure to satisfy.
Want to learn more about Hilton timeshares in Orlando? Check out the Hilton Orlando resorts listed below, or contact us with any questions about buying Hilton timeshare in Orlando.
Hilton Grand Vacations Club at SeaWorld International Center
The beautiful Hilton Grand Vacations Club at SeaWorld International Center is located just across the street from SeaWorld Orlando, with Walt Disney World and Universal Studios just minutes away. HGVC at SeaWorld International Center offers thirty-three acres of beautifully landscaped grounds and festive Bermuda styling; all set against the backdrop of the resort's welcoming private lakefront. Onsite amenities at Hilton SeaWorld include:
Two Inviting Pools
Whirlpool Spas
Children's Pool and Playground
Fitness Center
Tennis
Croquet Lawn Course
Shuffleboard Courts
Game Room
Poolside Bar and Grill
Deli
Gift Shop
Children's Activities Program
Hilton Grand Vacations Club on International Drive (Tuscany)
Hilton Grand Vacations Club on International Drive (Tuscany) is centrally located just minutes from Walt Disney World, Universal Studios and SeaWorld Orlando. This Hilton timeshare in the heart of Orlando offers the serenity of a placid lake, fabulous sparkling pools and soothing fountains; all peppered across 34 lush acres whose landscapes call to mind the beauty and ambiance of the Mediterranean.
In addition to ideal location just minutes from your favorite Orlando attractions, HGVC on International Drive is just 14 minutes from Orlando International Airport and offers convenient access to the Orange County Convention Center. Onsite amenities at Hilton International Drive include:
Inviting Pool
Health Club
Walking Trails
Whirlpool/Hot Tub
Games Room
Playground
Grocery
Parc Soleil by Hilton Grand Vacations Club
Sprawled across 52 acres of exquisitely landscaped grounds, Parc Soleil by Hilton Grand Vacations Club rests at the heart of Orlando's developing "Midtown" – a centrally located 214-acre project that offers visitors immediate access to an upscale collection of boutiques and restaurants.
Parc Soleil is HGVC's newest family resort in Orlando and is situated in close proximity to famous local attractions like Universal Studios, Walt Disney World, SeaWorld Orlando, and more than 94 championship golf courses. Onsite amenities at this great Florida timeshare opportunity include:
Large Swimming Pool
Whirlpool Spa
Poolside Bar and Grill
Scenic Walking/Jogging Path
Tennis Courts
Exercise Facilities
Children's Playground
Questions About Hilton Timeshares in Orlando?
If you have questions about any of the Orlando Hilton timeshares listed above, please don't hesitate to contact us, toll free at 800-985-9946 today. Timeshare Broker Sales is a licensed timeshare broker, a member of the LTRBA and a BBB Accredited business.
Whether you're looking to buy Hilton Grand Vacations Orlando timeshare, or you've got a Hilton Orlando timeshare that you're looking to sell, we're here to help. Our licensed real-estate brokers are world leaders in Hilton timeshare resales. We never charge an upfront fee for our services, so don't wait – give us a call today and see what our clients are raving about!