Maui Bay Villas by Hilton Grand Vacations
HGVC adds to its portfolio in Hawaii with the all-new Maui Bay Villas on the idyllic coast of Maalaea Bay in Kihei, Maui
As the first Hilton Grand Vacations property on the island of Maui, no detail was spared. Welcome to Maui Bay Villas by Hilton Grand Vacations. Enjoy 27 acres of Paradise surrounded by manicured coastal fairways, iconic black sand beaches, tropical reefs, and endless waterfalls.  This new ultra-luxurious resort offers the best of all that Hilton Grand Vacations can offer and what you would expect. Enjoy spacious 1-,2-, or 3-bedroom suites that offer all the amenities of home for the entire family and friends. Located on the popular Lahaina coastline of Maalaea Bay there you will find activities for all ages and interests, family dining, coastal golf, black and golden sand beaches, lush foliage and wildlife, shopping, and entertainment, all surrounded by the tranquility only found on the islands of Hawaii.
Don't miss this opportunity to let Timeshare Broker Sales licensed resale agents, authorized as HGV Specialists, explain all the details, and save big with a resale purchase.
Available Listings
3 listings

Price Range

18,000 – 44,000
Accommodations at Maui Bay Villas by HGV
Simply put, luxurious!  Enjoy 1-, 2- or 3-bedroom suite apartments, or relish a taste of royalty in a lavish 2- or 3-Bedroom Penthouse, all with partial/full ocean-views, and balconies. Also featured are fully equipped kitchens with stainless steel appliances and an over-the-range microwave, a living room with a full sofa bed and 65-inch flat-screen TV, and stacked washer/dryer. And, as with all HGVC resorts, these suites are large enough to accommodate the entire family up to 8 persons, with plenty of room to spread out and enjoy an unforgettable vacation…every year!!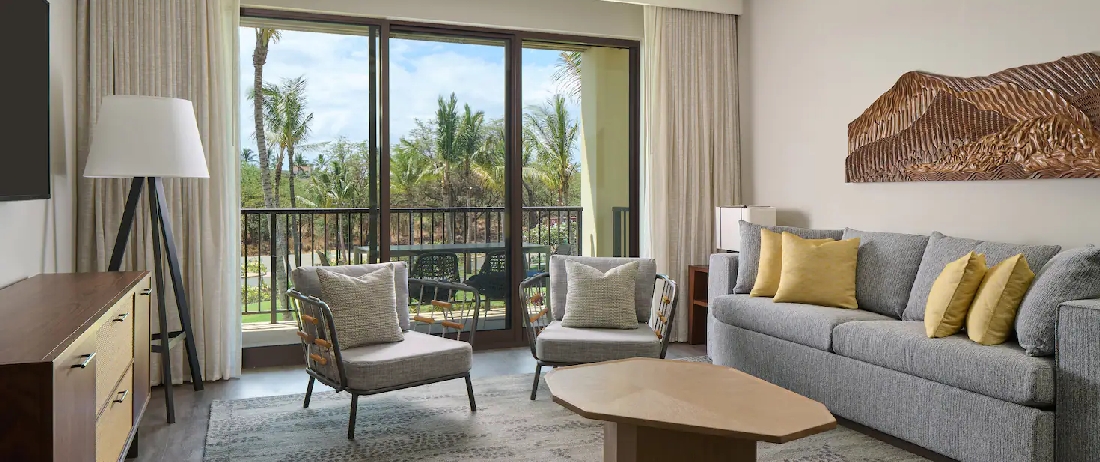 Resort Features at Maui Bay Villas
So much to see and so little time! Afterall, it is Maui, one of the world's most coveted destinations. Lush scenery, towering mountains azure blue waters, whale watching, black and gold sand beaches, golf, hiking and more, all at your doorstep. At the end of a busy day, swing by the relaxing atmosphere of the Lobby Lounge for good conversation and where memories are told. Something to satisfy everyone is the Hilton way!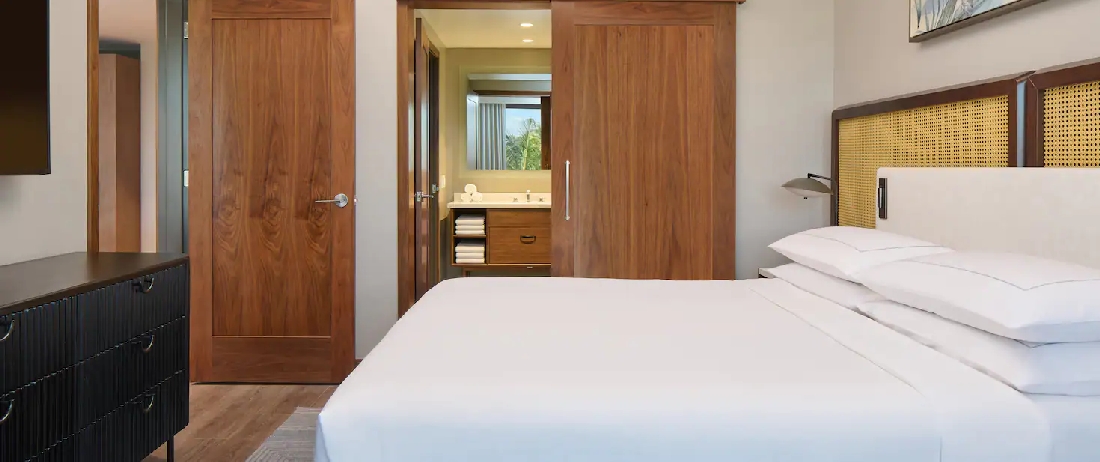 Save Thousands with Timeshare Broker Sales
Timeshare Broker Sales is a licensed REALTOR® and a BBB Accredited Business specializing in timeshare resales and rentals. Most importantly, we're a name you can trust. Our hands-on approach, extensive experience and genuine passion for the industry will help you save thousands (up to 70%) off resort developer prices when you buy timeshare resale.
Timeshare Broker Sales is an HGV Preferred Broker and Authorized Reseller for HGV Timeshare, meaning we have insider knowledge and valuable relationships with Hilton Grand Vacations that afford us the ability to secure the best possible deal when you buy timeshare with HGV.
For those affected by lifestyle circumstances arise, we also help owners who are no longer able to use their vacation property. We provide free market surveys of current resales prices, list and close the sale safely, efficiently, and at a reasonable cost to you. Our knowledgeable team of experts can help you through every step of the process.
Call toll free (800) 985-9946 today or contact us for more information on buying, selling, or renting Hilton Grand Vacations resort properties worldwide. We look forward to working with you!
Maui Bay Villas by Hilton Grand Vacations
575 South Kihei
Kihei, Maui, HI 96753