Ocean 22 by Hilton Grand Vacations Club
The Grand Strand of Myrtle Beach just got better. Ocean 22 by Hilton Grand Vacations Club sets the new standard for sleek and chic!
Luxurious, contemporary apartment suites, at a fraction of the cost, with a definite Hilton style you have come to expect. Timeshare Broker Sales can help you live that dream today!
Welcome to Ocean 22 by Hilton Grand Vacations Club, the newest addition on the famous Grand Strand of Myrtle Beach. This popular location is known for its tranquility and peaceful setting, yet still only moments away from the many Myrtle Beach attractions like Broadway on the Beach, country music clubs, dining and shopping experiences, golf, and virtually any outdoor activity your family can decide on! And, Myrtle Beach Boardwalk, a beachfront promenade of shops, eateries, arcades, souvenirs, and plenty of rides for the young at heart, all this only eight blocks away from your waterfront residence!

Available Listings
9 listings

Price Range

6,000 – 18,500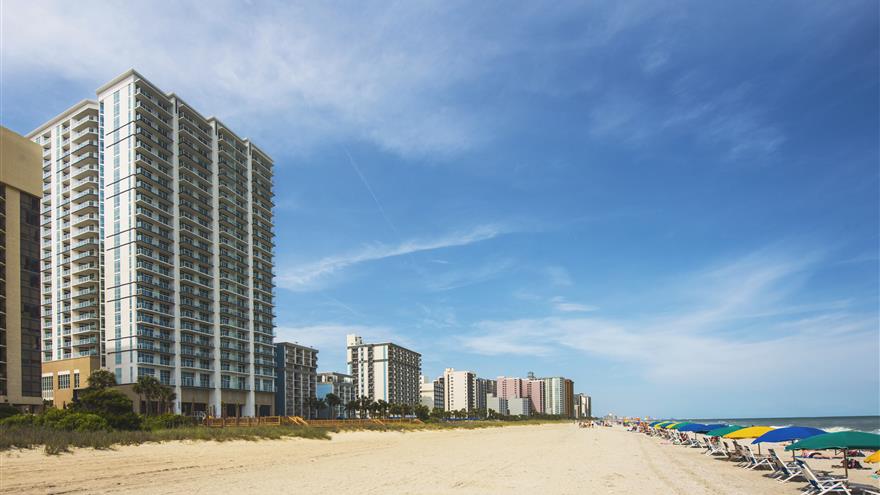 Accommodations at Ocean 22 by HGVC
Make yourself at home in a spacious 1-, 2- or 3-bedroom suite apartment, complete with a fully equipped kitchen and a large master bedroom. Two and three bedroom suites have a separate shower and bathtub. Enjoy a cold drink from the refrigerator as you admire partial or full ocean views from your balcony. Stay connected with WiFi throughout the resort and take advantage of in-suite washer/dryer facilities. As with all HGVC resorts, these suites are large enough to accommodate the entire family, with plenty of room to spread out and enjoy an unforgettable vacation…every year!!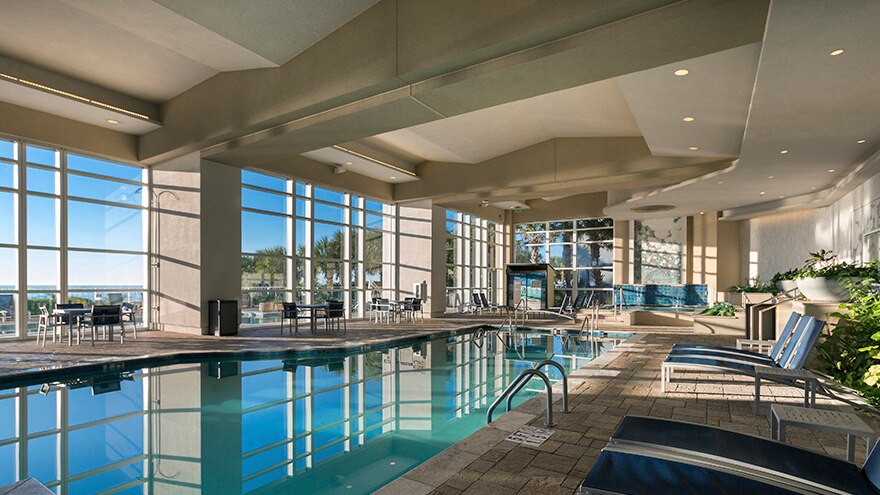 Resort Features at Ocean 22 by HGVC
Ocean 22 is beachfront, with an incomparable sand beach and surf that will thrill the senses. But for those looking to cool down in a sparkling pool beachside, try the outdoor pool. Before you settle in on that perfect beach lounger, swing by the "grab & go" deli for some snacks, salads, and fresh pastries. The pool bar is sure to have your favorite cocktail or beverage. There is also an indoor pool, whirlpool, fitness center, and an Activity Club for the kids. At the end of a busy day, swing by the relaxing atmosphere of the Lobby Lounge for good conversation and where memories are told. Something to satisfy everyone is the Hilton way!
Things to Do in South Carolina
South Carolina's mild climate and diverse landscape that can take you from the seashore to the mountains in a day's relaxing drive. Visit historic Charlestown, rich with charm and culture, dining and entertainment that can only be described as Southern Hospitality. Or follow the coast line to famous Hilton Head Island, again rich with history, culture, and beauty. Oh, and did we mention golf! Slow down, take your time, and soon, South Carolina's unique charm will invade your senses and create a permanent smile and fond memories. Relaxed and invigorated is what you will be taking home with you and it will show!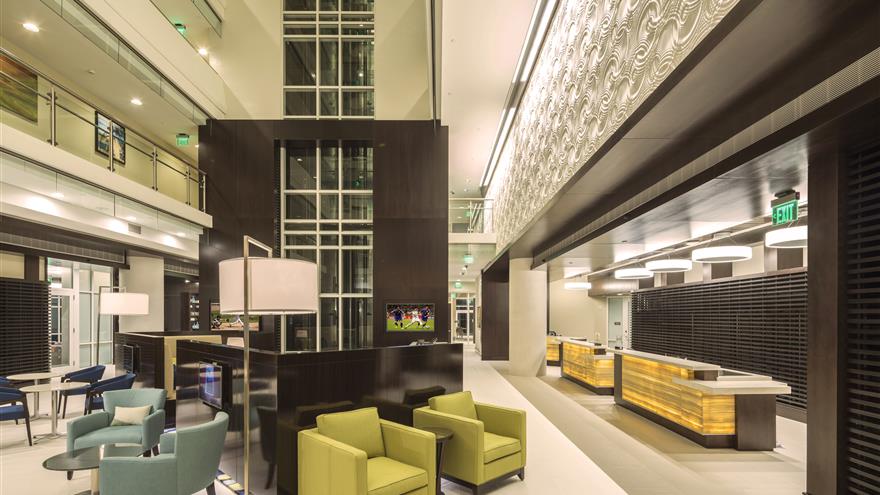 Save Thousands with Timeshare Broker Sales
Timeshare Broker Sales is a licensed REALTOR® and a BBB Accredited Business specializing in timeshare resales and rentals. Most importantly, we're a name you can trust. Our hands-on approach, extensive experience and genuine passion for the industry will help you save thousands (up to 70%) off resort developer prices when you buy timeshare resale. Call toll free (800) 985-9946 now to speak with one of our licensed and professional timeshare resellers.
Timeshare Broker Sales is authorized as a Preferred Broker for HGVC  Timeshare, meaning we have insider knowledge and valuable relationships that afford us the ability secure the best possible deal when you buy timeshare with HGVC. Browse our inventory of Hilton timeshares for sale or timeshare rentals today; then let us help you save thousands on the purchase of your Hilton timeshare.
Timeshare Broker Sales doesn't just help clients buy timeshare. We are also leading timeshare resells – helping owners who are no longer able to use their vacation property sell it safely and efficiently. Need to sell HGVC timeshare? Our knowledgeable team of experts can help you through every step of the process. We've helped thousands of owners just like you sell timeshare.
Best of all, with Timeshare Broker Sales, there are never any upfront fees to list your timeshare for sale. Call toll free (800) 985-9946 today or contact us for more information on buying, selling or renting Hilton timeshare. We look forward to working with you!
Ocean 22 by Hilton Grand Vacations Club
2200 N Ocean Blvd.Myrtle Beach, SC 29577