The District, A Hilton Club
Hilton Grand Vacations expands its collection of cosmopolitan Hilton Club timeshare properties to Washington D.C. with The District. Enjoy sophisticated luxury and a prime location you would expect from Hilton. Call us for the exciting details!
District by Hilton Club is perfectly located in the prestigious West End near popular restaurants and attractions. Lining the top floors (7-9) of the Embassy Suites by Hilton Washington D.C. Georgetown, The District offers stylish suites and thoughtful amenities in the nation's capital. Guests of The District enjoy exclusive check-in on the 8th Floor then escorted to well-appointed suites that come with kitchenettes, sophisticated furnishings, and modern accents, plus access to a range of special amenities such as a private Owners Lounge and state-of-the-art fitness center to help you feel at home in the big city.

Available Listings
13 listings

Price Range

3,000 – 15,000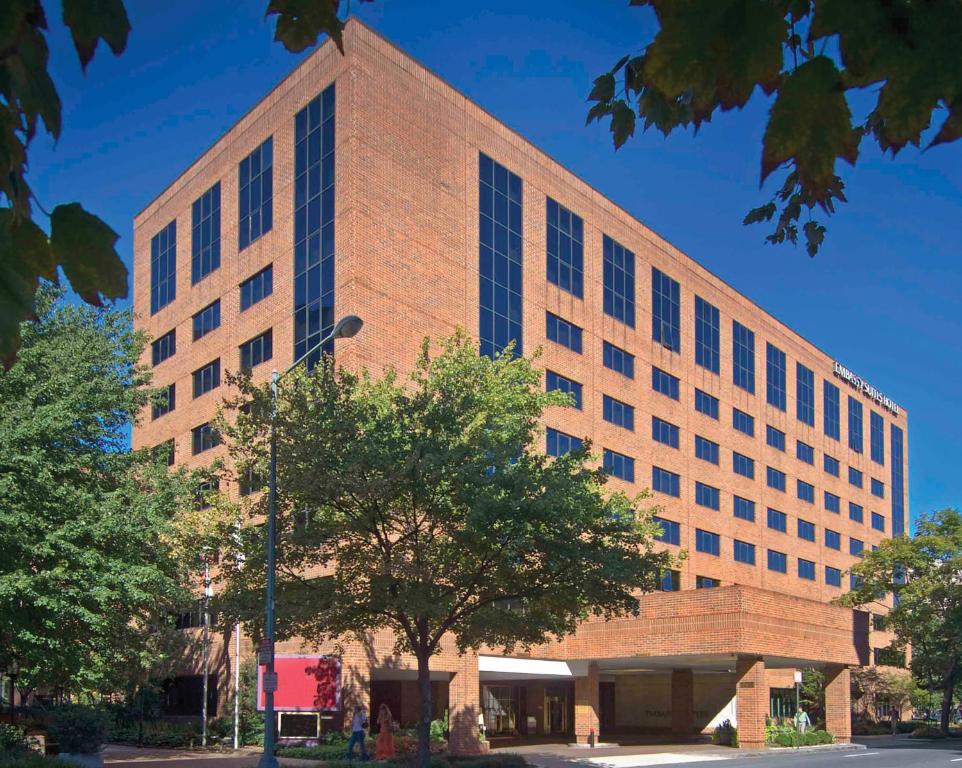 Accommodations at The District, a Hilton Club
Get comfortable in a one- or two-bedroom suite. All suites have a living area with 55-inch TV and sofa sleeper, and a shower-only bathroom with granite countertops. Enjoy luxury tile flooring in your suite, plus a dining table and kitchenette with mini-refrigerator, microwave and wet bar.
One Bedroom Suite:
495-623 sq. ft. sleeps 4 guests Spacious 1-bedroom/1-bathroom suites featuring a primary bedroom with a king-size bed and bathroom with a freestanding shower. Suites also include a spacious living room with a queen-size sofa-bed, 55-inch TV, luxury tile floors, and a breakfast table as well as a convenient kitchenette with a microwave, wine cooler, and wet bar.
Two Bedroom Suite:
1057 sq. ft. sleeps 6 guests: Spacious 2-bedroom/2-bathroom suites featuring two primary bedrooms with a king-size bed and two bathrooms with a freestanding shower and can be easily locked off as two individual one-bedroom suites to create a relaxing element of privacy. Suites also include two spacious living rooms with queen-size sofa beds, 55-inch TVs, luxury tile floors, and breakfast tables as well as two separate kitchenettes with a microwave, wine cooler, and wet bar.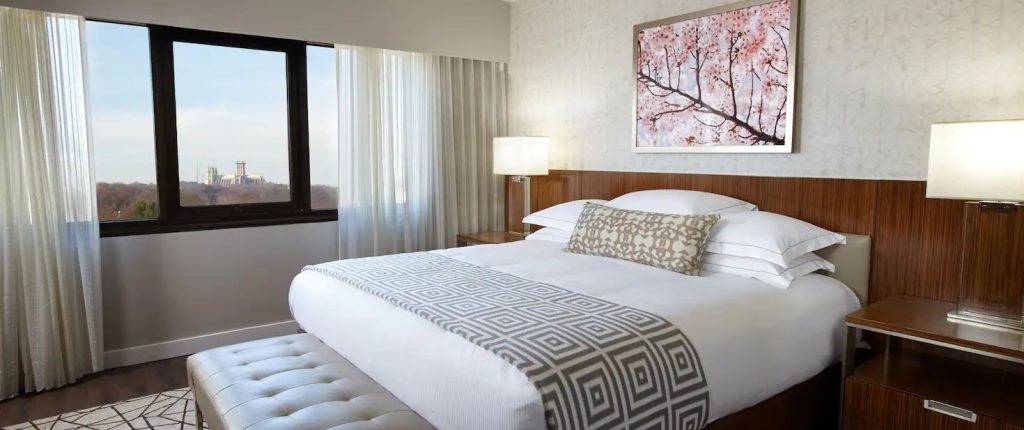 Nearby Amenities and Attractions at The District, a Hilton Club
The District, a Hilton Club is perfectly located in the prestigious West End and Georgetown, near popular restaurants and clubs, making it "the place to be" when in the Nation's Capital for either business or pleasure. Public transportation to nearby attractions, museums, and monuments is readily available, and at your doorstep. Simply first class as you would expect from Hilton.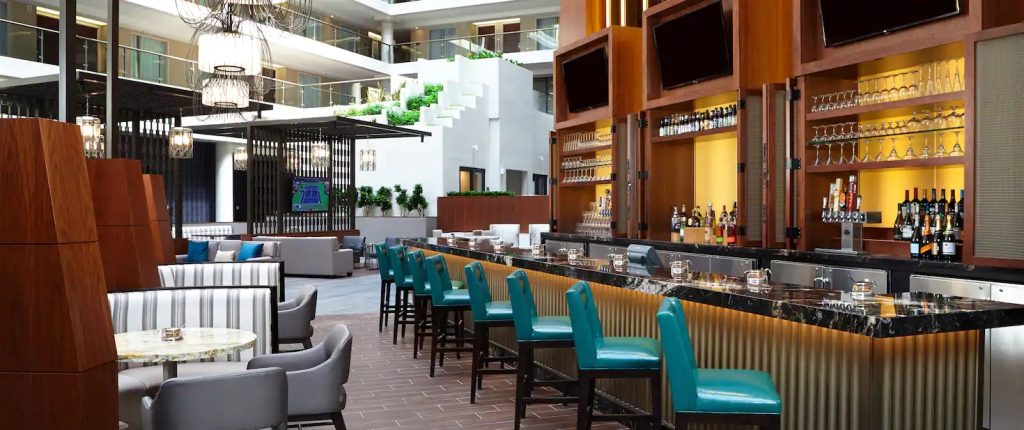 Save Thousands with Timeshare Broker Sales
Timeshare Broker Sales is a licensed REALTOR® and a BBB A+ Accredited Business specializing in timeshare resales and rentals since 2005. Most importantly, we're a name you can trust. Our hands-on approach, extensive experience and genuine passion for the industry will help you save thousands (up to 70%) off resort developer prices when you buy timeshare resale.
Timeshare Broker Sales is an HGV Preferred Broker and Authorized Reseller for HGV Timeshare, meaning we have insider knowledge and valuable relationships with Hilton Grand Vacations that afford us the ability to secure the best possible deal when you buy timeshare with HGV.
For those affected by lifestyle circumstances arise, we also help owners who are no longer able to use their vacation property. We provide free market surveys of current resales prices, list and close the sale safely, efficiently, and at a reasonable cost to you. Our knowledgeable team of experts can help you through every step of the process.
Call toll free (800) 985-9946 today or contact us for more information on buying, selling, or renting Hilton Grand Vacations resort properties worldwide. We look forward to working with you!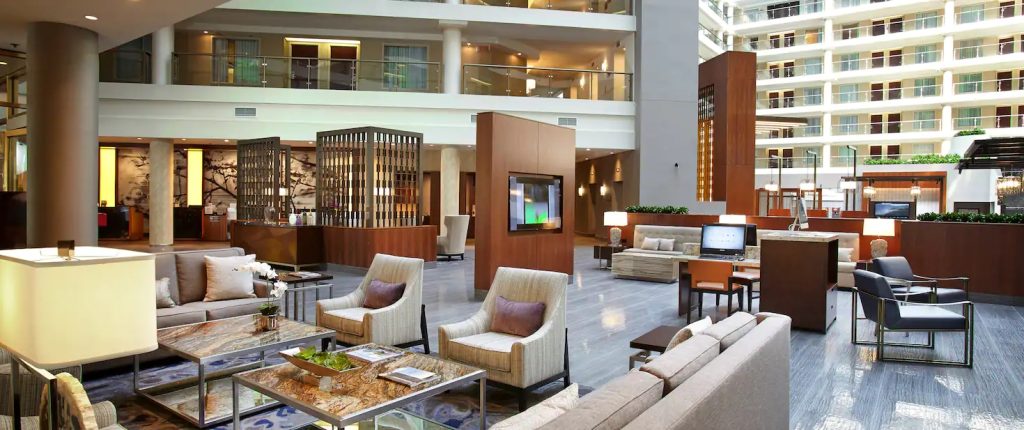 The District, a Hilton Club
1250 22nd St NW
Washington DC, DC 20037