The Residences by Hilton Club
If Midtown New York City is your destination, let The Residences by Hilton Club be your home away from home. Let Timeshare Broker Sales help you make this dream come true.
Hilton Club dominates interval ownership in the world's most famous destination, New York City. Now with 5 locations in Manhattan, each distinctive and luxurious, Hilton Club can meet your every need.
The Residences by Hilton Club is located in the Midtown Hilton hotel on the 44th, 45th, and 46th floor overlooking Central Park and one block from 5th Avenue, and a short walk to the Rockefeller Center. Enjoy all the City has to offer in gourmet dining, top notch entertainment and shopping.

Available Listings
6 listings

Price Range

15,000 – 50,000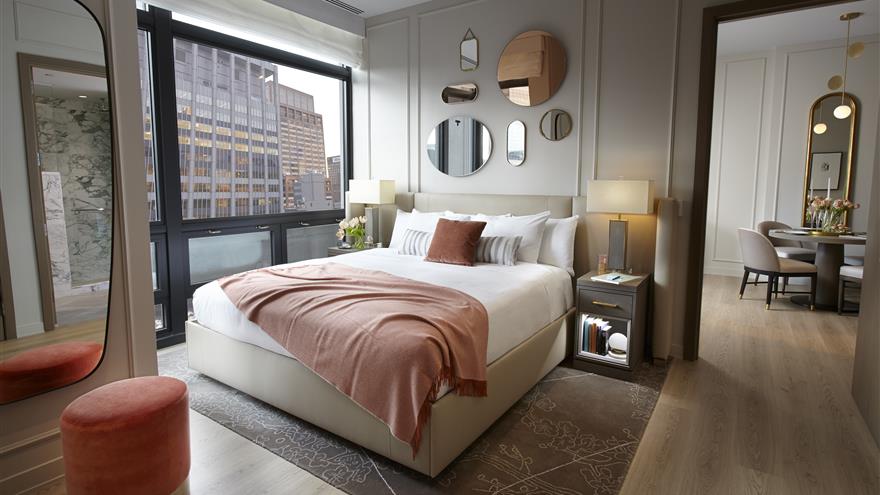 Luxurious Accommodations in the Heart of the City
The Residences offer Studio suites and 1-bedroom suites ranging from 292 to 592 square feet. Accommodations for the Studio include 1 king bed, sitting area, mini-refrigerator, wet bar, a dining table with 2 chairs for 2 people, and 65-inch televisions. The One Bedroom Suite: 536 – 598 square feet include 1 king bed, living room, mini-refrigerator, wet bar, a dining table with 4 chairs, for four people, sofa bed, and two 65-inch televisions. All tastefully appointed and beautiful allowing you and your guests to relax in comfort.
You'll never run out of things to do and see in New York City; however should you suddenly crave a tropical escape or exotic safari, your New York Hilton timeshare can transport you all over the globe.
For more information about this great vacation ownership opportunity, or to learn more about Hilton timeshares in New York, please contact us today.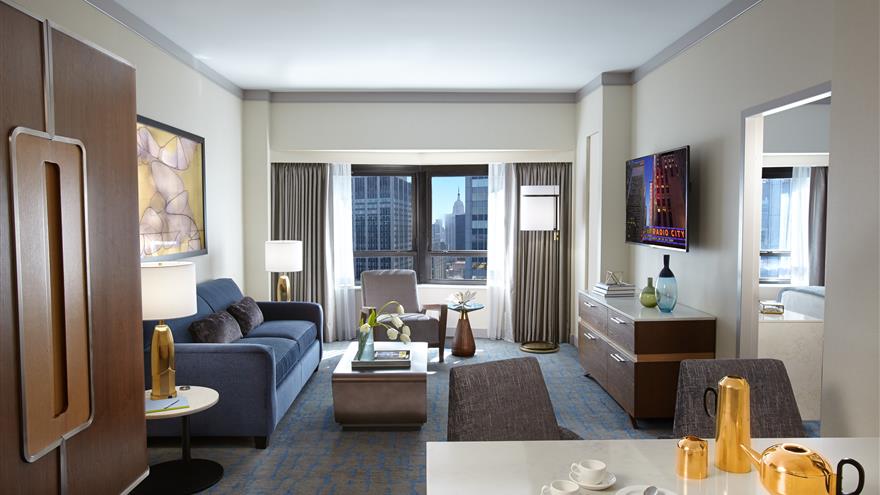 TBS Will Help You Save Thousands
Timeshare Broker Sales is a licensed REALTOR® and a BBB Accredited Business specializing in timeshare resales and rentals. Most importantly, we are a name you can trust. Our hands-on approach, extensive experience and genuine passion for the industry will help you save thousands (up to 70%) off resort developer prices when you buy timeshare resale. If you're considering a vacation property purchase, you likely have a number of buyer questions.
Call toll free (800) 985-9946 now to speak with one of our licensed and professional timeshare resellers; we'll walk you through some timeshare basics and help you determine the best course of action for purchasing your vacation property.
Timeshare Broker Sales is a specialist for Hilton Grand Vacations Club; meaning our timeshare resellers have insider knowledge and valuable relationships that afford us the ability to secure you with the best possible deal on Hilton timeshare resales and rentals. Browse our inventory of Hilton timeshares for sale or timeshare rentals today; then let us help you save thousands on the purchase of your Hilton timeshare.
Need to sell timeshare at HGVC? Our knowledgeable team of experts can help you through every step of the process. We've helped thousands of owners sell Hilton timeshare safely and effectively; and will always take the time to answer any of your questions about selling timeshare.
Best of all, with Timeshare Broker Sales, there are never any Upfront Fees to list your Hilton timeshare for sale. Call us today, toll free (800) 985-9946, and see what our customers are raving about! There is a true difference in the personalized service we provide! Let us help you buy that perfect Hilton timeshare resale, and see how much you can save.
On-Site Amenities
Exercise Equipment
Health Club
Sauna
Spa
Elevator
Auto Rental
Laundry
Restaurant
Child Care
Conference Facilities
Unit Amenities
Telephone (All Units)
Air Conditioning (All Units)
Carpet (All Units)
Other Amenities
Live Entertainment (Nearby)
Hairdresser (Nearby)
Medical Facility (Nearby)
Shopping (Nearby)
Hilton Grand Vacations Club Hilton New York
1335 Avenue of the Americas,
44th Floor,
New York, New York 10019